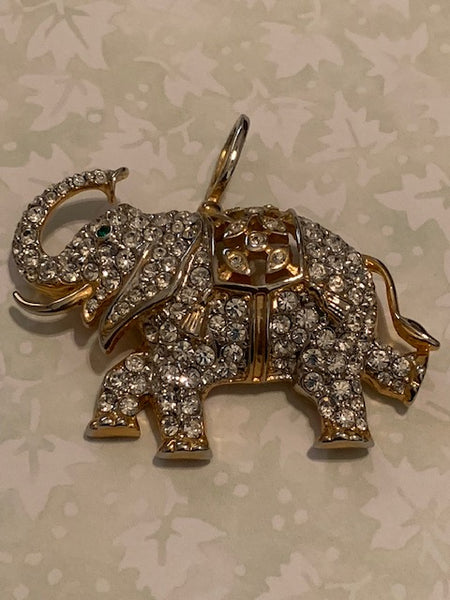 High Roller-- Lucky Elephant For Casino Wealth
Before buying, please be sure that you view and are aware of our Shipping Policy-- https://youtu.be/y8uA4M7ijVk

I love the casino. I love the sound, I love the lights, I love the feeling of crisp $100 bills and I love winning. That is why I also love this piece. I'm not a greedy person and I know that somebody out there needs this a lot more than I do. That is why we are listing this piece on the website for your enjoyment! Take this bad boy to the casino and you are guaranteed to come back a winner. Bond with the energies in this item through wearing it and using it at the casino and it will not be long before you not only come home a winner but until you are bringing home the kind of cash that you see in the headlines. You do not want to miss out on this piece and your opportunity to make like the Jeffersons and "move on up!"