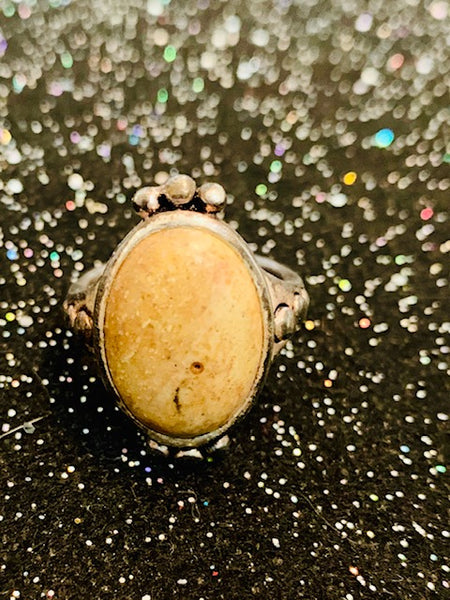 Holy Eye of Knowledge
The piece I am offering was not obtained from the mortal realm.  It was obtained from the spiritual realm at a place called the Temple of al-Bestami.  Al-Bestami was a mystic who was raised in the Islam religions.  As he grew and came to prominence within the Islamic community, he attempted to change the ways of worship, including the pilgrimage taken to Mecca.  He did this in favor of a more esoteric and spiritual connection to the powers of the universe including the powers of Allah, who holds infinite knowledge.  Despite being widely denied and accused of mockery among his fellow Islamists, al-Bestami had the right idea and for his efforts, he was blessed by Allah with a gift called the Holy Eye of Knowledge.  As we have covered many times before, most religious text holds ancient spells, incantations, sayings, recitals, etc. that bring forth power and magic.  Although we have never really dived into things that they Koran has to offer, it might be about time we did, because it was written with hidden knowledge.  This knowledge holds ancient secrets and coding from the universe and was written into the text by the prophet that wrote the text.  These spells include things such a healing, third-eye awakening, djinn summoning, wealth acquisition, divination, divine astrology, and a whole host of other things.  
Now, I was telling you that we didn't obtain this from anywhere on Earth.  This is because we were astral traveling and came across the Temple of al-Bestami.  This is the temple that he was given in death for his extraordinary feats on Earth.  The temple is ornate with precious stone and other material and guarded by very powerful djinn that we were able to get past, only because he was expecting to see us.  He explained that just as he had been given a spiritual gift, he wanted to pass the spiritual gift onto others.  This is when he gave us this piece and explained that it was called the gift of the Holy Eye of Knowledge.  He explained that the gift as held within the piece and it had been upgraded to allowing the person who wears it to see the hidden secrets of all religious texts, not just the books of Islam such as the Koran. When wearing this piece you will begin to see with the Holy Eye of Knowledge.  It will most likely come in your left eye, but it could possibly be your right.  It just depends on you and how your body reacts.  Anyway ,this piece will allow you to thoroughly examine religious texts for secret codes, secret powers, magic, knowledge and all the other covert information that has been encrypted into sacred texts all over the world including grimoires, Books of Life, the Bible, the Koran, or any other sacred text that exists out there. 
This ring is sterling silver and a zie 8 to 8 and a half.