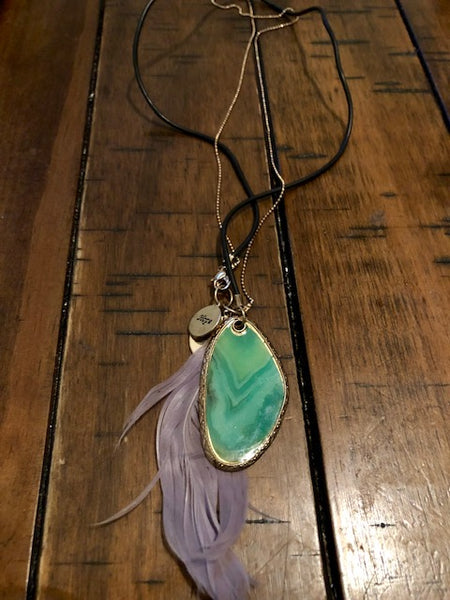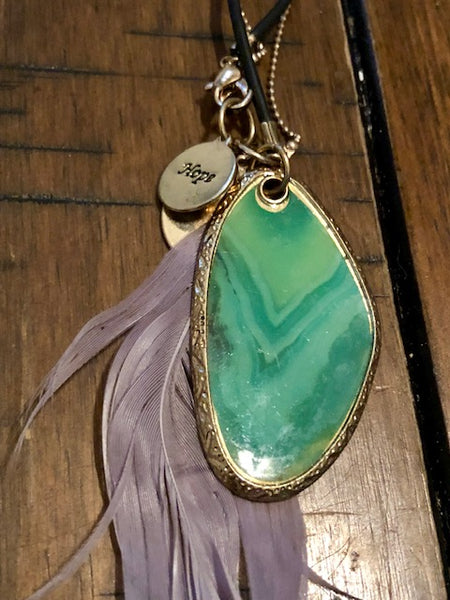 Hope Takes Flight
PLEASE BE SURE TO VIEW OUR UPDATED SHIPPING POLICY. IF YOU CHOOSE NOT TO, WE ARE NOT RESPONSIBLE FOR ANY RESULTING DIFFICULTIES OR INCONVENIENCES.

https://youtu.be/y8uA4M7ijVk
The magic in this piece can be found in the jade stone.  It is a piece that we found while on investigation while in Appalachia.  Those people down there are pretty private.  Sometimes there are 4 or 5 in between you and the next door neighbor.  So, it is the perfect place for people to be involved in magic if that is what they choose to do.  Whoever owned the run down old squat house that we visited on investigation chose magic as her way of living.  This is evidenced by this piece.  
As I was saying this piece holds a granting magic.  This is the reason why the word hope is incorporated into the piece because this piece is not granting your wishes, but your hopes.  They may seem like the same as wishes, but it's not because hope comes from the heart and is an automatic subconscious thing.  Therefore, whatever you truly want in your subconscious is going to come true for you when you wear this piece.  
Whether you want to be famous, whether you want to be a master chef, whether you want to be a singer, whether you want to be an artist, whether you want to have a family of 11 children, this piece is designed to grant exactly what you have ever hoped for.   You can hope whatever you want and the magic in this piece will materialize whatever it is you want.