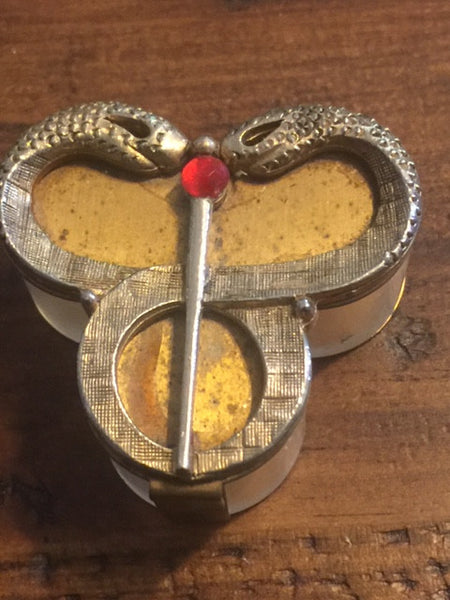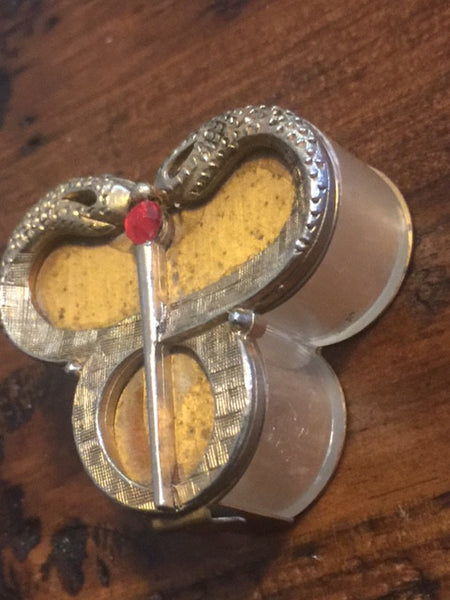 IF YOU HAD THE BEST HEALTHCARE WOULD YOU LIVE FOREVER? VAMPIRE MEDICINE
This isn't about healthcare and it isn't about immortality either. This magic is only about vampire power. This is great for the person who doesn't want a transformation but does want the power minus the immortality. This is also great for a person who wants a faster transformation into the power section of the change. This little bottle shows the dual side of man, the sin side and the side of immortality, two snakes facing each other.
How do you use this? This holds sugar pills or sugar free pills your choice. These are little tiny pills that will absorb the magical vampire power. You will fill each side and allow them to sit for three days before you take them. You take two pills a day. Each day you are building up your power. When the pills are gone you may increase your power and psychic ability by doing more. This goes the same for paranormal strength, sight and anything else. Charisma, intelligence and so on.
You don't have to use sugar pills you can do little wafers broken up tiny or anything else. They key to this magic is the box and how it is a carrier for what you place in it.