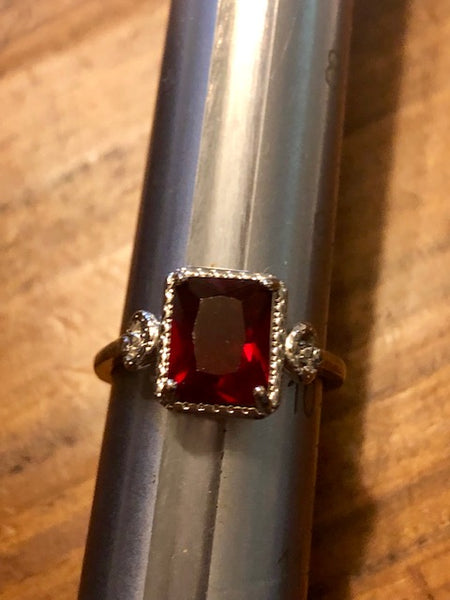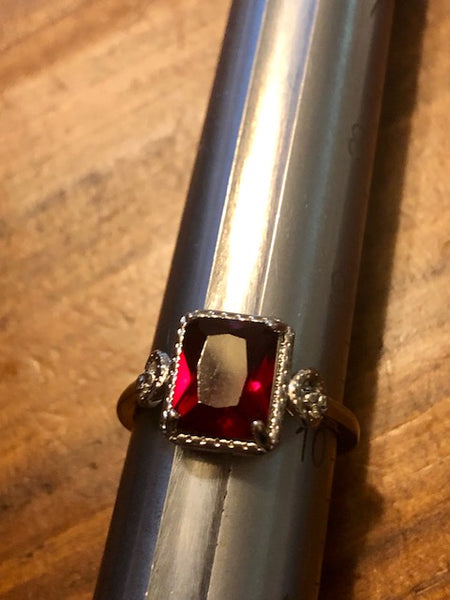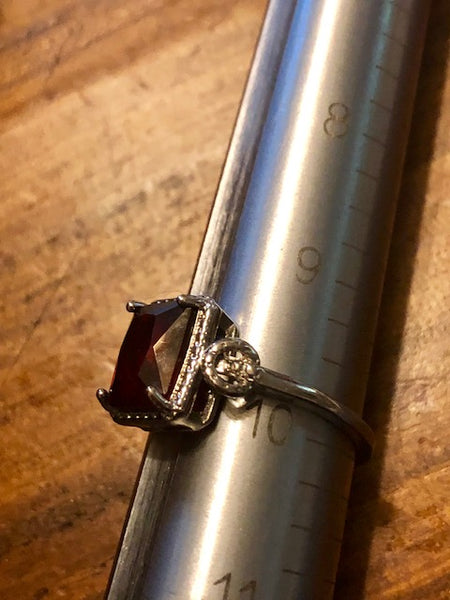 Illuminati Blood Magic, Costume Ring, Red Stone
This is a blood magic ring that was made during an Illuminati blood ritual in Washington D.C.  In fact, many of the people that took part in this ritual were the politicians that you have come to know and love.  They've gotten so close to your heart because they are in to win it for the people.  Right.  Sure, they are.  Or, they are busy creating republican vs democrat drama so that way people keep their minds off the real issue here-- that they are all working together to try to control the masses.  
Either way, this piece doesn't have anything to do with that.  I was just saying that political leaders, business leaders, and entertainment industry leaders all took part in the creation of this piece.  It is a blood magic piece.  It holds the energies and magic of a blood ritual that way they don't always have to sacrifice people when they want to produce blood rituals. 
What will this piece do for you?  This piece will give you the energies of a blood ritual if that is something that you are in need of.  This will also allow you to use any items that require blood or a blood sacrifice without actually having to have the blood or blood sacrifice.  Finally, using these energies while casting spells will amplify those spells by 1000x and will make casting them easy and efficient.