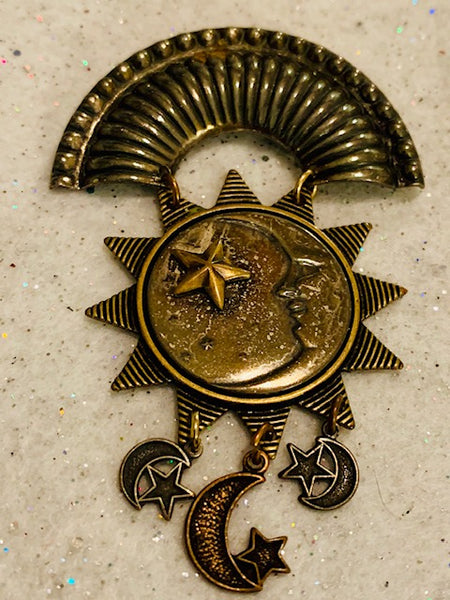 Inca Cosmic Disc
This piece is one for the books. We aren't charging much for it because we didn't have to actually go on the investigation that was necessary to discover this piece. Rather, this piece was sent to us from a friend of ours. She had it made when she was visiting South America. Her family is actually from Columbia and she was going to visit her family. She akin the powers that the ancient ruins of the Inca civilization have to offer. She is a descendant of King Atahualpa, which doesn't mean much in the way of being respected as royalty these days, ever since the Conquistadors came in and ruined everything. However, in the world of magic, being the descendant of royalty usually denotes that there is a magic that comes along with your birth. You are given the birthright to all the magic that your ancestors were able to practice.

My friend was born with these birthrights. As a favor for us, she took this piece to a local ruin that is near where her family lives now. There are ruins all over South America that are only known by the locals. They don't tell anybody else about these places because they know it will only be a matter of time before some knew archaeological troupe will come along and ruin what they have. So, I cannot tell you exactly where this piece comes, because I respect my friend and her family.

Having said that, the star temple that this piece comes from is nothing short of amazing. It holds the powers, presence, and energies of the entire universe. This includes the powers that are offered by the planets, the sun, the moon, and the stars. It means the power of the Zodiac and the many stellar gates that are held by the presence of constellations. This piece helps to remove the mystery. It will bring you the pure power and essence of the stars. It will bring you the essence of the planets. It will allow you to see behind the constellation doors, to behold the realities and powers that are behind them. It also allows you to absorb those powers. All of these powers will help you create different powers. There are all kinds of powers that can be created using these energies. All you will have to do is mentally project the power you want to create. The magic of this piece will do the rest.