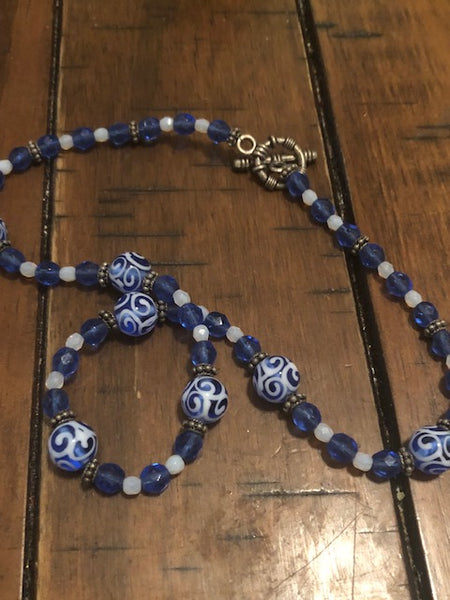 Indigo Child
PLEASE BE SURE TO VIEW OUR UPDATED SHIPPING POLICY. IF YOU CHOOSE NOT TO, WE ARE NOT RESPONSIBLE FOR ANY RESULTING DIFFICULTIES OR INCONVENIENCES.
https://youtu.be/y8uA4M7ijVk
f you've never heard of the Indigo Children, please allow me to introduce you. They are a race or individuals, or necessarily children, who were born with spiritual gifts. They are products of energies that have come to Earth after a cosmological shift that happened sometime in the 80s. The result has been a race of children that have been born with certain supernatural and cosmological gifts. These gifts aren't like the innate powers that lie within us all, because they are are no dormant and do no need to be awoken. They just exist and the Indigo children grow up with them, knowing that the power is there, how to use it, and that they were born different. For them, it is kind of like breathing.
This is the piece of an original Indigo Child who was born in Midwest America. They say nothing exciting ever happens in the Midwest but I tend to disagree. She was born in the Midwest and her powers are extremely exciting. She has mastered them, so now she has decided to share them with others. This is why she has made this piece.
This holds the energies to facilitate a full psychic awakening of the 3rd Eye. This will give you the ability to master every single psychic ability, known or unknown. This includes psychic healing, telepathic connection to spirits, summoning, spiritual healing, astral travel, psychometry, telekinesis, elemental manipulation, psychic visions, psychic dreams, and a ton more. This piece is incredibly powerful!