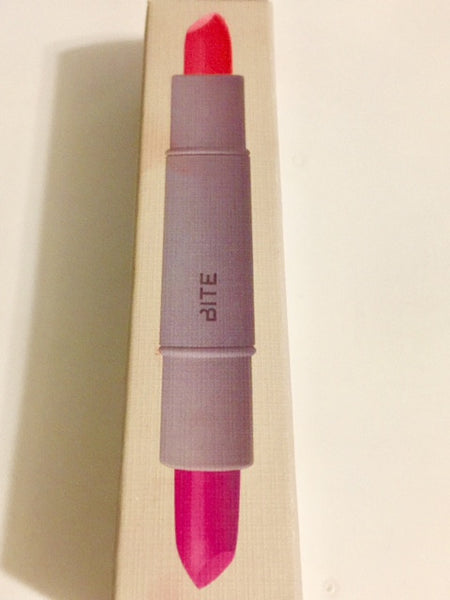 INTOXICATING KISS, BITE BEAUTY, TWO COLORS
This one is designed to create a lasting imression and a kiss no one will forget. Linger long on their minds with Lingonberry on one end and Tangerine on the other. Both colors are nice and the Lingonberry is more of a wine color to me then what it looks like on the box. I believe that any skin tone can wear these. 
Use this magic to reel in the big fish! If you know anything about Bite Beauty it is expensive but not on my site.  This is brand new and unused.