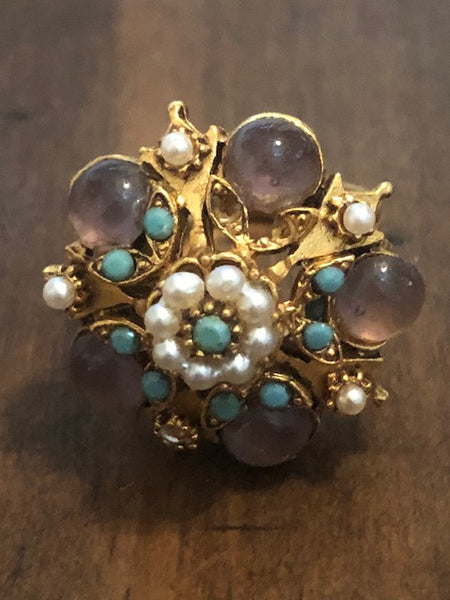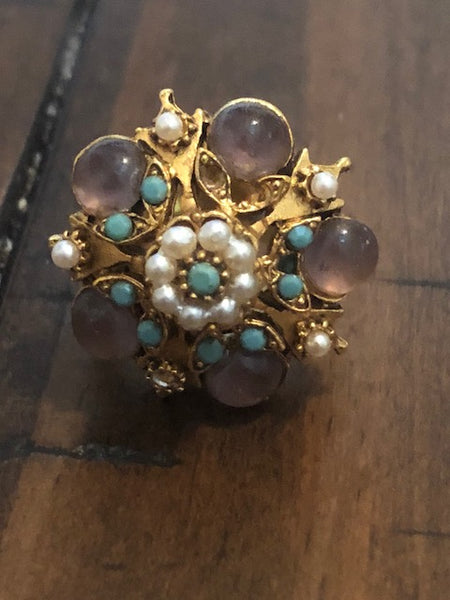 Judah Ha-Levi Custom Angel Birthing
Angel creation is something that is reserved for the most intuitive mystics. To be able to create your angels is basically harnessing the powers of God since he is the one who created them in the first place. In order to be able to have such a power, you must first understand how the Kabalah works and how the Order of Angels works. It takes years and years to gain this type of enlightenment, but if angel creation is something that you're into, then you don't really have to worry, because we have created this piece for you. It is designed that way you don't have to spend years of your life trying to figure it out.

In fact, it summons the presence of one Judah Ha-Levi, who is well-known and practiced mystic in the Kabalah circles. He spent many years of his life devoted to finding that magic that was necessary to be able to create and birth his own angels. This is the magic that has been set into this ring. It holds five purple stones, each one is a birthing pod that contains that burst of Kabalah magic that will allow you to create your own angel. As you created your angels, you will both name your angel and give your angel a power. This angel will stay attached to you because it is your angel, the same way the angels that God created remain in Heaven with him. You can then use your angel by summoning it and having it grant you the power that you have set into it whenever you need it. They also do white light protection and will keep evil and darkness from your path.