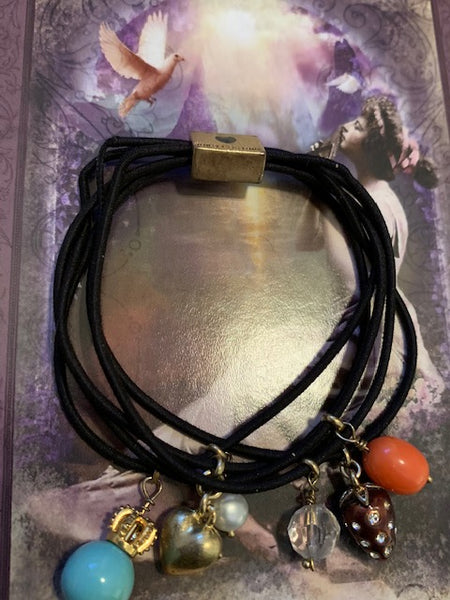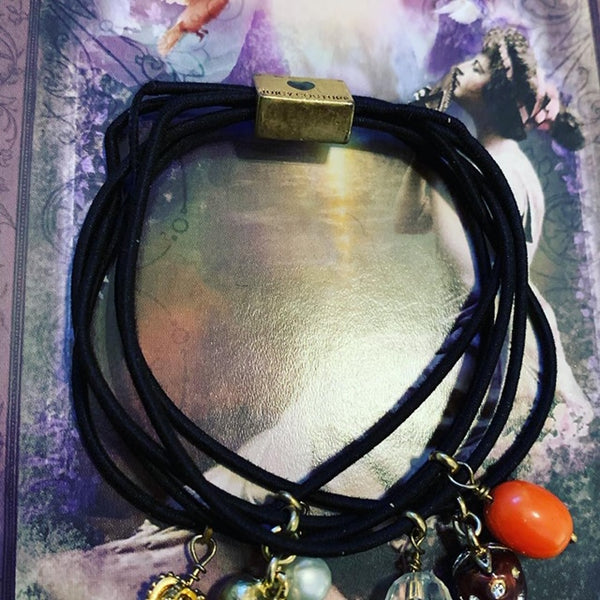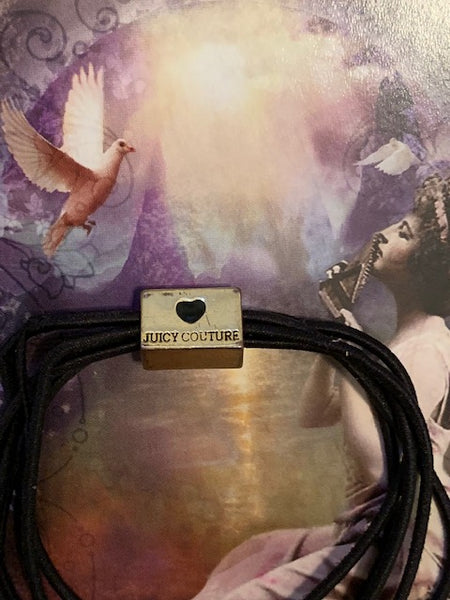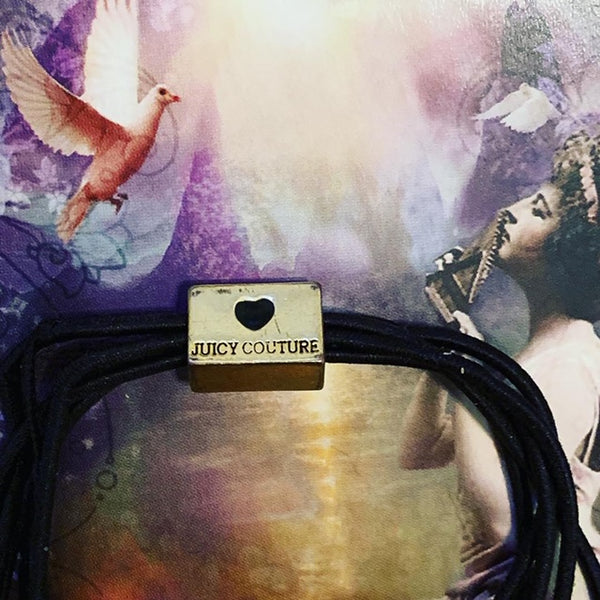 Juicy Couture Custom Charged By Raviniska
SOME OF THE ITEMS THAT WE SELL ARE MISSING STONES, HAVE SCRATCHES, ETC. THIS ISN'T EVERY PIECE. IN FACT, IT IS VERY FEW PIECES. IF THIS IS THE CASE IT IS BECAUSE WE GOT THEM THAT WAY, BECAUSE THEY ARE OLD, OR BECAUSE THEY HAVE A LITTLE BIT OF WEAR DUE TO TESTING. WE HAVE TO HANDLE AND TEST ALL THE PIECES THAT WE SELL TO MAKE SURE THAT THEY WORK PROPERLY AS PER THE DESCRIPTION. MANY OF THE ITEMS WE OFFER ARE VERY OLD, ARE ANTIQUE, ETC. SOME OF THE ITEMS REFLECT THAT WEAR. THIS DOES NOT MEAN THAT YOUR ITEM IS LESS POWERFUL OR WILL NOT WORK WHEN YOU GET IT MAILED TO YOU. THESE PIECES ARE FEW AND FAR BETWEEN ANYWAY. WE JUST WANTED ALL BUYERS TO BE AWARE OF THIS BEFORE THEY PURCHASE.

Also, Before making a purchase, please make sure you read and are familiar with our shipping policy: https://youtu.be/y8uA4M7ijVk

This is a Juicy Couture bracelet that we had custom made for somebody else and then they decided they didn't want it anymore. I'm not quite sure why, but when one person misses out another person gains. We had this piece custom made by Raviniska, who is a supreme white light entity, so you know you are getting nothing but white light magic when you get one of her pieces. This piece holds three simple forms of magic, but they are all very powerful, simply because they come from Raviniska and the powers that live in the Sphinx of Egypt.

The first power that you getting with this piece is ancient love energy. This is the same love energy that was used by Cleopatra when she was rising to power. This love energy will allow you to designate one mortal being as your true soulmate. This means that this magic will replace the person who was meant to be your soulmate and replace it with the person you choose. This person will then be put under a spell that is called love bondage. It will bind this person to you not only in the mortal realm but also in the afterlife. The only person who has the ability to break this bondage is you if you decide that you no longer want this person to be your soulmate.

The second power you are getting with this piece is sexual magic. This is the same sexual magic that was used during the sexual rituals and temple orgies in ancient Egypt. These rituals were usually done to invoke the presence of a god or goddess. However, when you use this piece it will simply be for the purpose of carnal sensation and satisfaction. When wearing this piece you will become like an animal in heat. You will be able to perform the best sex of your life and you will equally as satisfied by your partner. It delivers mind-blowing, toe-curling, sensational astral orgasms that will like a volcano that is ready to explode.

The final magic that you get with this piece is the ability to get whatever it is you want. I know this seems a bit open-ended, but that literally is the power that you are getting. It is manifestation magic that is found within the Sphinx that was put there so that way they'd be able to manifest the things they want in life, whether that be wealth, fame, magical powers, or something else. This portion of the magic provided by your bracelet is only limited by your imagination. You will literally be able to manifest whatever it is that you desire most.