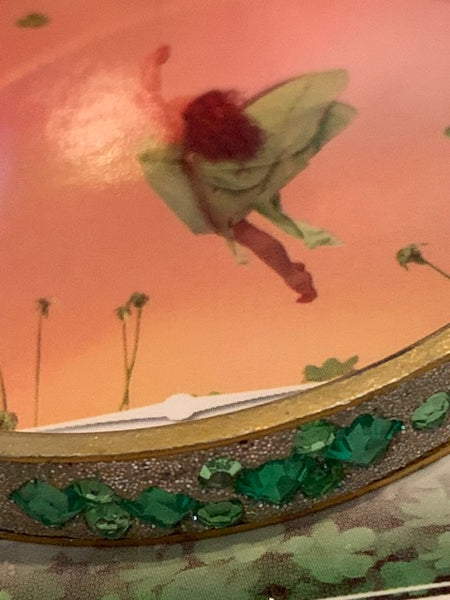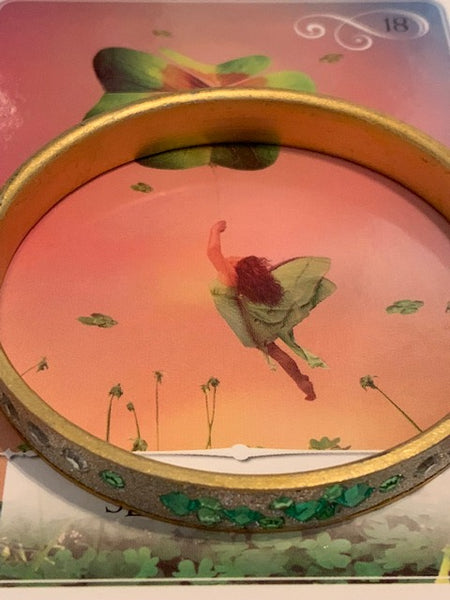 Killarney Wealth Fairy
Hello shoppers!!!

From January 1st, 2019 until February 15th, 2019 there will be no shipping. We are moving to a bigger office. If you have stuff on the books now it will be shipped! If you order again and have an existing order on the books Lindy will combine it into one package, possibly. If you are ordering now it will be saved for you and will be shipped when I'm back. I have the underground auction, investigations, and customers to see. During that time Lindy will be moving offices. You are free to purchase but it will not be shipped until starting the 15th of February. Under no circumstance will anything be shipped in that time. If you can't wait, don't buy. I repeat for those who will ask me to explain this if you can't wait don't buy! As I get unique items I will show them through email and ship them from where I'm at. Thank you for your understanding.

There's not a lot to say about this piece other than the fact that it is spirited, so if that is something that bothers you then maybe you should consider another piece. However, I always tell people they've got to try out a spirited piece at least once. It is a unique bonding experience! This entity was summoned from Killarney National Park, where she actually once lived in nature. However, she was looking for a greater purpose in existence so she was set in this piece and the sent to us. She is a Killarney Wealth Fairy that once served the nearby St. Mary's Cathedral in days of old. The Cathedral no longer is really in need of the wealth, so most of this fairy's days were spent mulling about the countryside in the adjacentKillarneyy State Park.

She has very powerful wealth powers that will be yours for the taking when you own this piece. This piece is an example of the pure white light powers of fairies and how powerful it can be. This piece will bring you wealth from across many areas of of life, but will start in the areas that you need it the most. This will be determined by the fairy who will know due to the connection that you will make with her during the 36-hour bonding window that you will give this piece to activate. You will then experience the wealth begin to set in. She may or may not show herself to you. That's really just her preferences and depends on the bond you two develop.