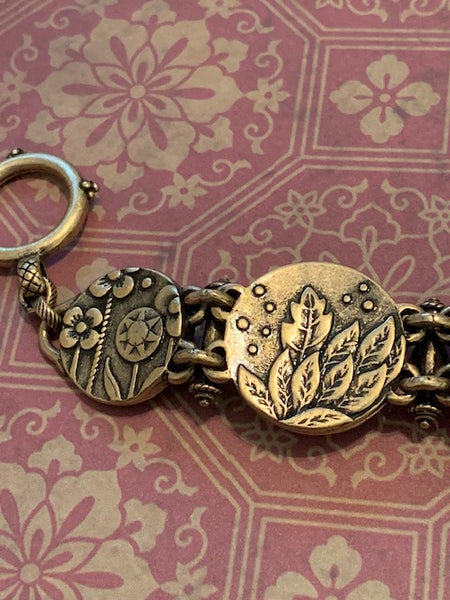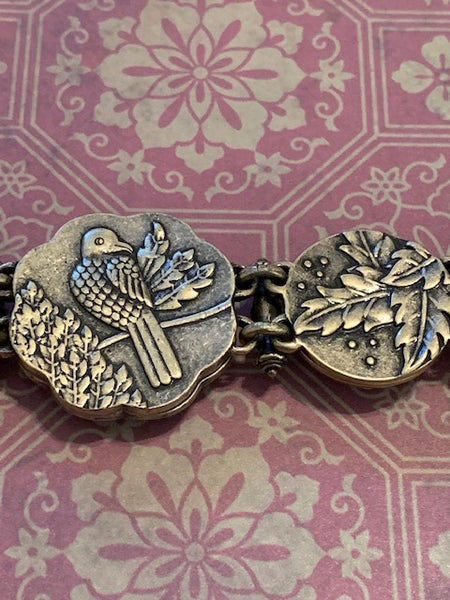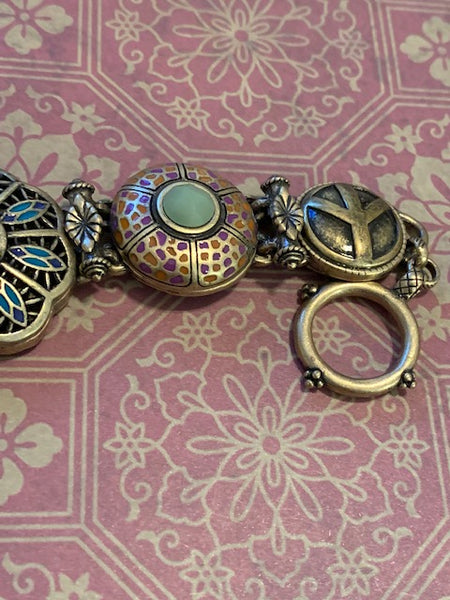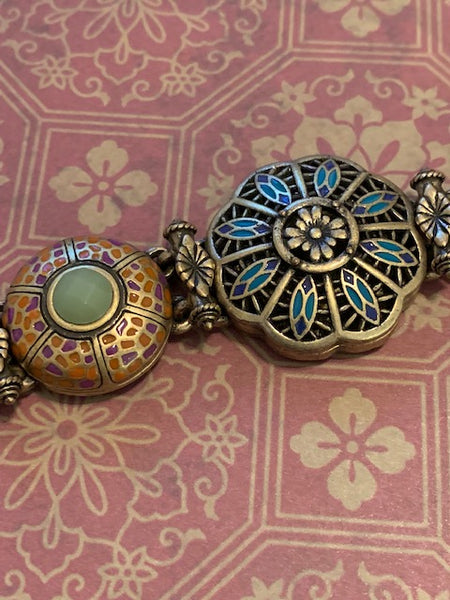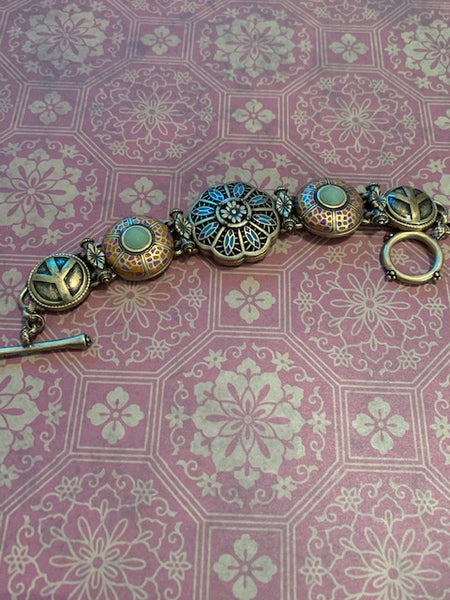 Kundalini: Live Free
SOME OF THE ITEMS THAT WE SELL ARE MISSING STONES, HAVE SCRATCHES, ETC. THIS ISN'T EVERY PIECE. IN FACT, IT IS VERY FEW PIECES. IF THIS IS THE CASE IT IS BECAUSE WE GOT THEM THAT WAY, BECAUSE THEY ARE OLD, OR BECAUSE THEY HAVE A LITTLE BIT OF WEAR DUE TO TESTING. WE HAVE TO HANDLE AND TEST ALL THE PIECES THAT WE SELL TO MAKE SURE THAT THEY WORK PROPERLY AS PER THE DESCRIPTION. MANY OF THE ITEMS WE OFFER ARE VERY OLD, ARE ANTIQUE, ETC. SOME OF THE ITEMS REFLECT THAT WEAR. THIS DOES NOT MEAN THAT YOUR ITEM IS LESS POWERFUL OR WILL NOT WORK WHEN YOU GET IT MAILED TO YOU. THESE PIECES ARE FEW AND FAR BETWEEN ANYWAY. WE JUST WANTED ALL BUYERS TO BE AWARE OF THIS BEFORE THEY PURCHASE.

Also, Before making a purchase, please make sure you read and are familiar with our shipping policy: https://youtu.be/y8uA4M7ijVk

This is an original Indian Chakra bracelet made by a spiritist from Ladakh, India. I don't know why anyone would ever want to live there. There is seriously NOTHING there. We don't go to India to meet him, anyway. We have met him once and he has carried around our energies since them. When he has pieces he thinks we might be interested in he emails us (I have no clue how) and we meet on the astral planes. His name is Pradesh and he is one of the most curious little Indian men I have ever met, but his items are good and they are always powerful. I guess this is why he lives in Ladakh, to kind of stay away from society so he can focus on his magic. I mean, I wouldn't be able to live out there, where's the food?

Either way, this piece is super powerful. You will notice that it has two "peace signs" on it, a bird, and some flowers and plants. The "peace signs" are flanks on either side of the bracelet. This is to indicate that in order to use this piece, you must first be at total inner peace. If you are worried about this, don't be. The energy in the bracelet does that for you. You will put the bracelet on and you will feel the energy flow through your body like a river. The rest of the elements are obviously indicative of nature and the fact that you are going to become one with nature and absorb the energies of the Earth. The bird is your astral guide. The bird is not really a bird but is your astral spirit guide. Each person's astral spirit guide is different, so I'm sorry, but I can't really tell you how it will appear to you, what the name will be, etc. This guide, however, will guide you through the astral planes to the powers and abilities that you request of him. Keep in mind there are certain things this piece will not do, such as grant immortality, make you omnipowerful, etc.

Finally, you will notice the Lotus Flower in the center of the bracelet. This part of the bracelet holds kundalini energy that will awaken and enliven your third eye. With this energy, you will gain a full psychic awakening. This is the bestowal of full psychic powers with the acquisition of every type of psychic power there is. There is no need to ask if this piece grants this power or that power because the answer is yes. Between the kundalini energies and the other power, we have described to you, this piece will allow you to live free, which is all anybody is ever after!