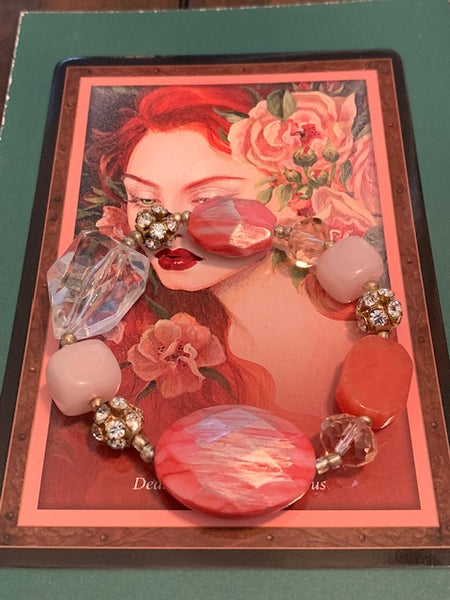 Lady Love Death
Hello shoppers!!!

From January 1st, 2019 until February 15th, 2019 there will be no shipping. We are moving to a bigger office. If you have stuff on the books now it will be shipped! If you order again and have an existing order on the books Lindy will combine it into one package, possibly. If you are ordering now it will be saved for you and will be shipped when I'm back. I have the underground auction, investigations, and customers to see. During that time Lindy will be moving offices. You are free to purchase but it will not be shipped until starting the 15th of February. Under no circumstance will anything be shipped in that time. If you can't wait, don't buy. I repeat for those who will ask me to explain this if you can't wait don't buy! As I get unique items I will show them through email and ship them from where I'm at. Thank you for your understanding.

When conjuring Santa Muerte, she can be conjured in many different variations. While her original context is being the patron saint of death and being able to conjure spirits at her own will, she takes other forms as well. This version of her is called Lady Love Death. We have conjured Lady Love Death and set her into this piece, so this is a spirited item. It just isn't the type where she will be appearing to you. It is spirited simply for the purpose of being able to use her powers.

Lady Love Death works similar in fashion to the way Santa Muerte works and this is how. Each person has what is called a love aura. Your love aura can be damaged based on how your past relationships have gone. If you have a lot of heartaches and you've been mistreated, your aura will be dirty. If you haven't it will be cleaner. If you are somebody that has been used a lot in the past or if somebody has hurt you badly the chances of you finding new, meaningful love are slim to none. This is because your love aura isn't conducive to a proper connection.

With this piece, Lady Love Death will kill all the love energies that you have in love aura. She will cast them into the void where they will never exist again. After doing this, she will refresh your love aura with new energies and the "spirit" that she is going to conjure is going to be a new love for you. This will be a soulmate that you are going to be able to fall deeply in love with and spend the rest of your life with. You will know when this piece has worked properly because you will feel a renewed and refreshed energy in your body. You will also know the one when you meet them. There will be absolutely no mistaking it.