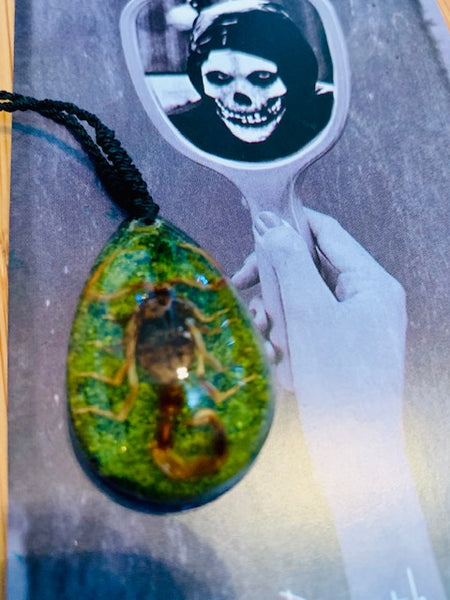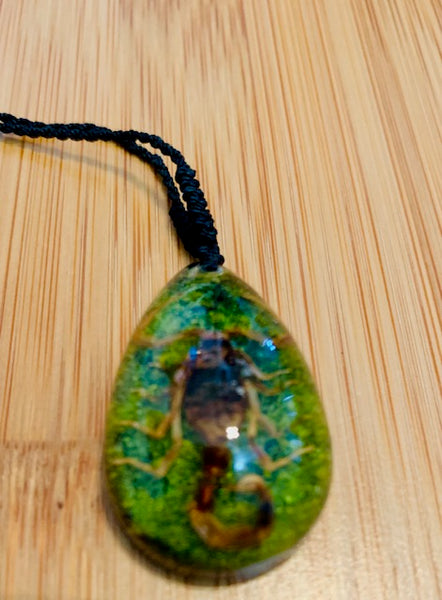 Life. Death. Rebirth. Repeat
Created by a Native American shaman, this piece has been created with an actual, physical scorpion. This was done to allow this piece to embody the metaphysical properties of the scorpion, specifically life, death, and rebirth. To both the Native people and the ancient Egyptian people, the Scorpion was representative of the three aspects of life-- life, death, and rebirth. When you own this piece you will be able to embrace all three. First, it will allow you to see back into your primordial form, to be able to see all of your life cycles. This will allow you to experience all of the forms of existence that you have ever taken and to become mended existence, united at your core spirit. This will bring you pure knowledge from all your walks of life, as long as all the forms of magic that you have ever practiced, which have remained dormant in your genetic code.

Second, this piece will allow you to experience a type of "death" that will put to end those things about your life that you do not like. This can be anything at all that you don't like. It could be a hard situation that you are going through. It could be a mental illness that you are experiencing This piece allows you to put those things to rest and experience a rebirth. This rebirth will be a change of destiny. It will allow you to put to death the parts of your destiny that you don't like and be born again into the destiny that you prefer. This destiny can be as low key or as fabulous as you'd like it. You can build it from the ground up and include fame, wealth, power, influence, artistic ability, magic, or anything else that you feel you'd like to have in your life but weren't born with.  You can use the magic in this piece until you have it right!