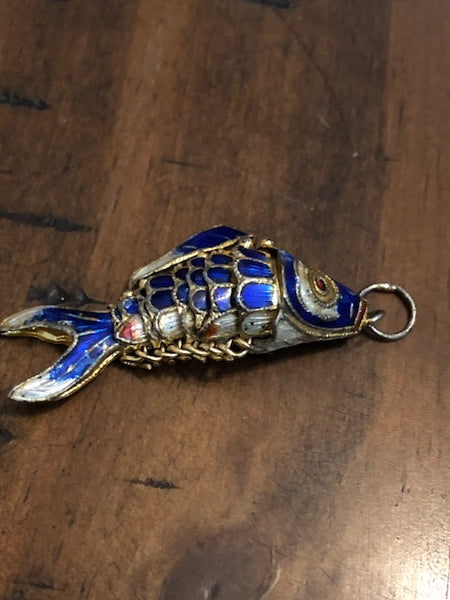 Little Asian Wealth Swimmer
You know how the saying goes, "he's not the only fish in the sea!" Well take this and apply it to wealth. If you missed out on our last extraordinary Asian Wealth Fish, then this is your chance to get one again. This little fish was made by an Asian witch you only ever does wealth magic. The reason she does this is that she knows that there is enough wealth in the world to go around and the people at the top of the ladder hoard it all and don't want to share it with anybody. They do this because money is power and they are afraid of losing their positions of authority over the masses.

Either way, this little fish is a physical representation of the wealth fish that you get when you purchase this piece. It will swim through the astral realms and gather many different kinds of wealth energies that it will then bring back and lay at your feet. These energies will bring all types of wealth in all sorts of varieties into your life. You can even take this piece to the casino if gambling is something you enjoy doing. The only difference is that with this piece it is not really much gambling as it is winning. Do not let this one swim buy you!! Catch your wealth today!