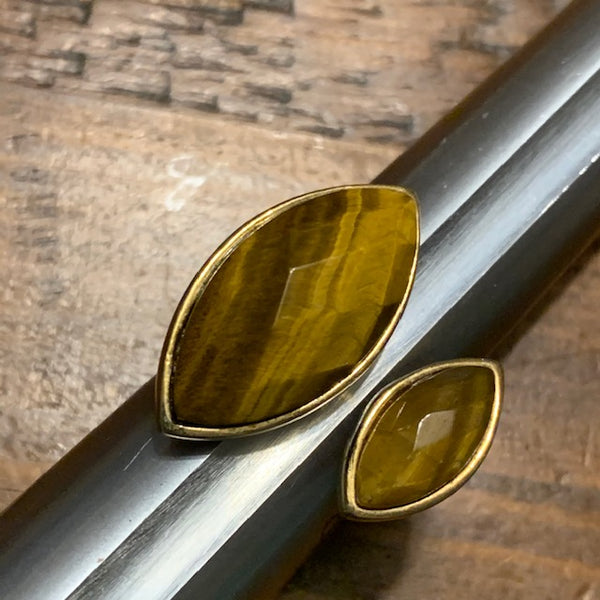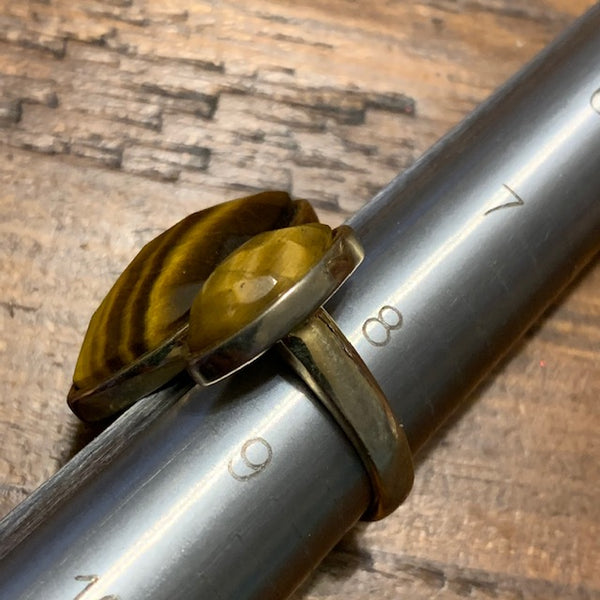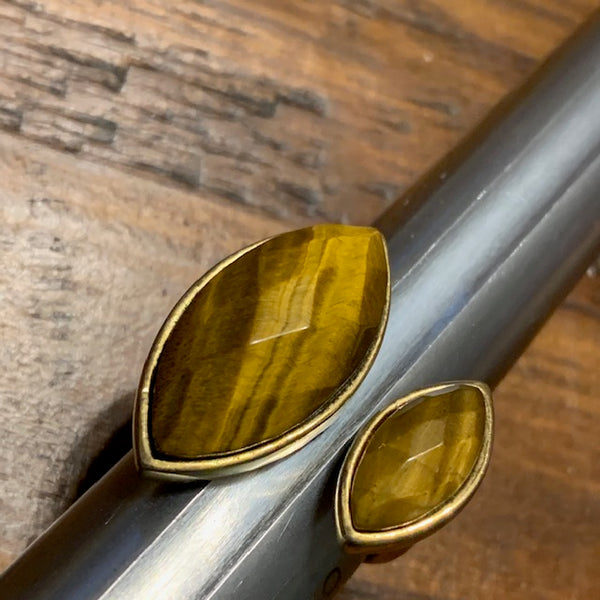 Lords of Aiwass-- Eye of Horus, Eye of Ra
ALL OF THE ITEMS IN THIS CATEGORY CAN BE RE-MADE, REPLICATED, OR WE CAN ACQUIRE ADDITIONAL COPIES.  IF YOU FIND A PIECE THAT YOU WANT IS OUT OF STOCK PLEASE SEND US AND EMAIL AND WE WILL GET YOU ANOTHER.  IT WILL LOOK DIFFERENT BUT WILL HOLD THE EXACT SAME POWERS/MAGIC.
This piece was created by modern-day contemporaries of Aleister Crowley-- or so that's who they claim to be.  Whatever the case may be, their magic is pretty darn powerful, so I'm going to say they are the real deal.  This piece is called the Dual Eye.  We call it that because when you turn it sideways it looks like to eyes of different sizes looking at you.  In fact, that is what they are.  One is the Eye of Horus and one is the Eye of Ra.  Both will feed you magic through your third-eye chakra.  Horus gives you the knowledge of all ancient Egyptian magic including the knowledge of all the magic in the Book of the Dead.  Whereas, Ra gives you authority over the energies on Earth.  These energies can be melded together to create different kinds of magic.  Here's how this piece works.  You will meditate with this piece and you will mentally project and tell the piece what magic you are looking for.  The Eye of Horus will bring you the magic that already exists after searching the astral realms for it.  The eye of Ra will use the energies around you to create the magic.  The two will merge and the magic you receive will be doubly powerful and consecrated!!