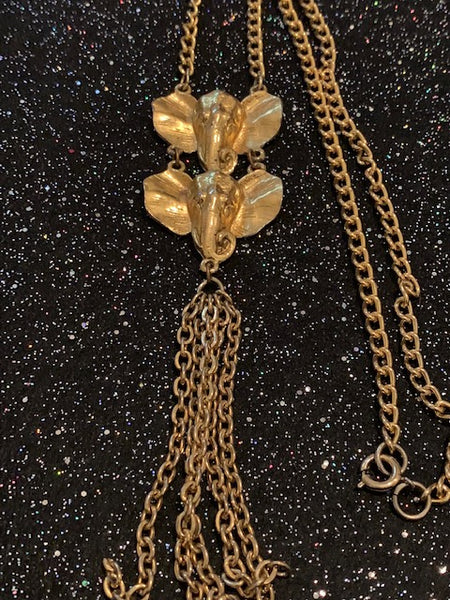 Lucky Elephantine Djinn
Before buying, please be sure that you view and are aware of our Shipping Policy-- https://youtu.be/y8uA4M7ijVk

To continue with our lucky elephants from yesterday, I will be listing this piece next. There isn't a crazy backstory to this piece, only that it holds two extremely powerful "lucky djinn."  The djinn manifest themselves in the form of a human body with the heads of an elephant They will communicate with you in the form of telepathic thoughts. The reason that you are so lucky when you own this piece is that these lucky djinn will not only increase your luck in virtually every area of your life, but they will also allow for an unlimited amount of wishes. These two elephants are sold as one piece and they have to be sold this way because alone they will not function properly. They are the perfect set of lucky djinn twins to rise to the occasion of your every wish.