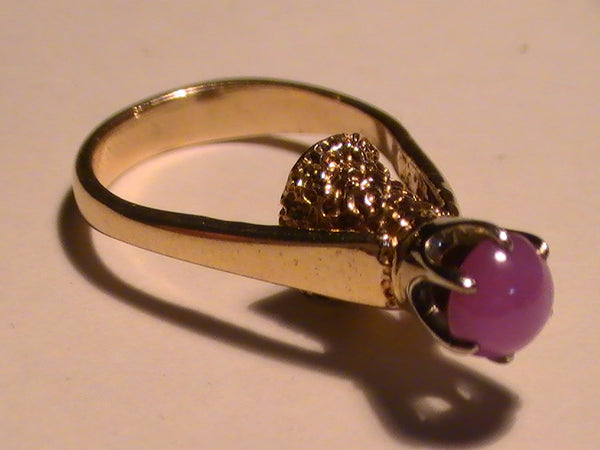 MAGDALENE'S STONE,THE GRAIL ON YOUR FINGER
11/17/11
This is the real Holy Grail and the stone is said to have belonged to Mary Magdalene. If you look close you will see  that this is one odd shaped ring. The miniature Holy Grail sits on your finger so that it touches you and embeds you with the power of the grail.

This power is that of the bloodline and the gold is mixed with it. This is 14k gold and can be made bigger or smaller. The ring is set up this way to empower you. There is only one of these and it works regardless of your religion.

The ring will start to work when you see the star. I know that you see it now but don't be fooled it will take you a while to see it when you first get it.

This was taken from the Brotherhood of the Luxor. This secret society was said to be supernatural and many thought they were not human.

This ring is what gave them that power.

This is pure power and you name what you need it to do. This will do no evil.
WHEN YOU SEE THE STAR THE POWER IS THEN TRANSFERED. TAKE A CLOSE LOOK AT THE RING SO YOU CAN SEE HOW IT IS DONE. THIS IS A ONE OF A KIND RING WHICH GIVES YOU THE POWERS OF ALL SAINTS,MOSES,DANIEL AND ALL ANGELIC BEINGS OF WHITE LIGHT. THERE IS NO OTHER LIKE THIS ONE.