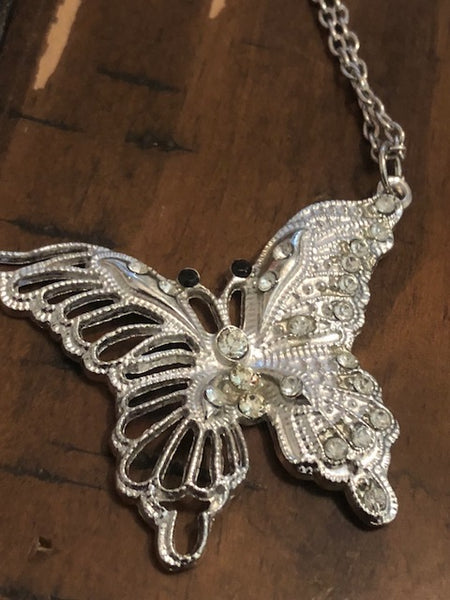 Magic Takes Flight-- Circle of 14 Angels and the 14 Ages of Enlightenment
This is the second is a series of pieces that we call Magic Takes Flight. These pieces are all personally made by us either by using magic transference spells or a magic conjuring spell. We have set them into butterfly pieces because this symbolic of your powers going through a metamorphosis. You will go from being that caterpillar that inches along on the ground, trying to find your way in magic, to transforming into a butterfly where you will spread your wings and your magic will take off like a butterfly in flight after it has completed its transformation. These pieces will make you into magically superior beings capable of the strongest types of magic and the abilities that you will receive in your piece. Each piece holds a different power that will come effortlessly for you to use. There are no rituals and nothing you need to do. Simply owning this piece will be enough to bring that magic to you, allowing to use it at your own free will.

The second piece is pure white light magic. This magic allows you to travel to the realms of Heaven to be given prophecy from a group of angelic entities called the Circle of Fourteen. These are Fourteen very powerful angels who have each been assigned to watch over the coming of times and what are called the Fourteen Ages. The Fourteen Ages are ages of enlightenment that humanity will go through once the New Jerusalem falls to Earth. This piece will give you all 14 of these powers, which you are only allowed to know once the angels have given them to you. I can tell you now, though, these are not powers that you are going to want to miss out on. They are very powerful forms of magic and steps of enlightenment that will all but declare you a god on Earth!!