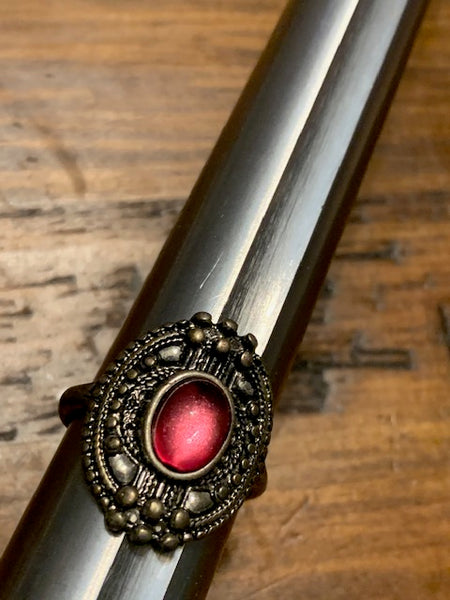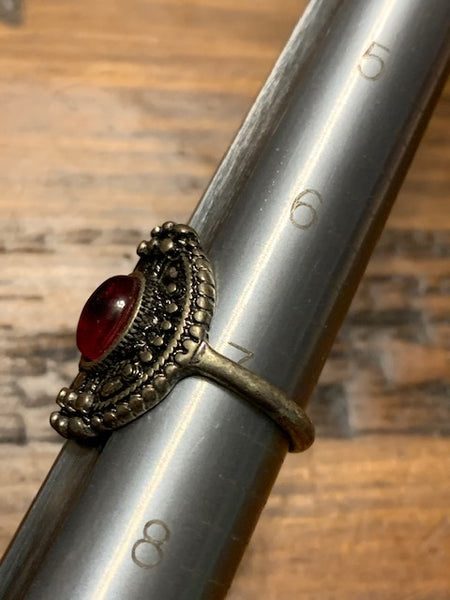 Marawnia, Child of the Night
ALL OF THE ITEMS IN THIS CATEGORY CAN BE RE-MADE, REPLICATED, OR WE CAN ACQUIRE ADDITIONAL COPIES.  IF YOU FIND A PIECE THAT YOU WANT IS OUT OF STOCK PLEASE SEND US AND EMAIL AND WE WILL GET YOU ANOTHER.  IT WILL LOOK DIFFERENT, BUT WILL HOLD THE EXACT SAME POWERS/MAGIC.
Marawnia was a sanguine vampire who took pleasure in terrorizing random villages by night.  That was, she enjoyed it until she was hunted down, bound by spell, and burnt at the stake.  These days she is spirit form and she can't do nearly as much as what she was once able to do in her spirit form.  That is why when you own this piece, she will give you her abilities.  We're not saying you have to terrorize villages.  You won't even turn into a vampire.  However, Marawnia has a ton of sanguine abilities, a ton of sanguine magic, and she is not afraid to share it with you.  All you have to do is ask.  In order to do this, you will simply write down the magic that you want by candlelight.  Keep in mind that it will take her some time to bond to you, first.  Then, it will take some time for her to finally grant you the sanguine powers that you have asked for.  All in all, it should be a decent turn around time.  What's special about this piece is that it is a fetish piece, so Marawnia will not only be doling out healthy portions of he magic, but she will also be a companion and a guide.