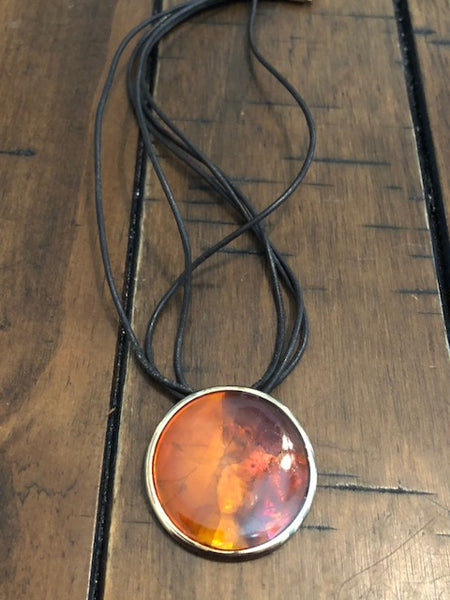 Mayan Blood Moon
During the rise of a blood moon, all supernatural forces exist in total alignment. Nobody knew this better than the ancient Mayans, who would use the powers of the blood moon for many reasons. They would use it to raise their ancestors from the dead in spirit form. They would use it to summon the gods to walk in human skin upon the earth. The used it to call upon all types of entities, the powers of which they would gain, but only during a blood moon. The Mayans understood that the blood moon rose for one night and one night only, so the magic that would take place during the full rising of the blood moon was very powerful and very quick.

This piece holds the powers of the blood moon, except instead of having to use it during a bloodmoon, you can use this power any time you want, using the energies of moonlight whether they are those of a full moon, a crescent moon, a gibbous or whatever. The only time that this piece cannot be used is during a full moon, one night of the month that the moon doesn't reflect any light. This is the night of the month that the energies in this piece will automatically recharge.

You can use this piece as mentioned above, to summon spirits, to conjure gods that will walk on the earth in human form, or to summon any kind of entity from a vampire to a djinn, to a skinwalker. Whatever you decided to conjure, you gain the powers thereof. This piece is incredibly powerful because it is the full powers of the blood moon and will open up the supernatural gate for you anytime you want it to be open.