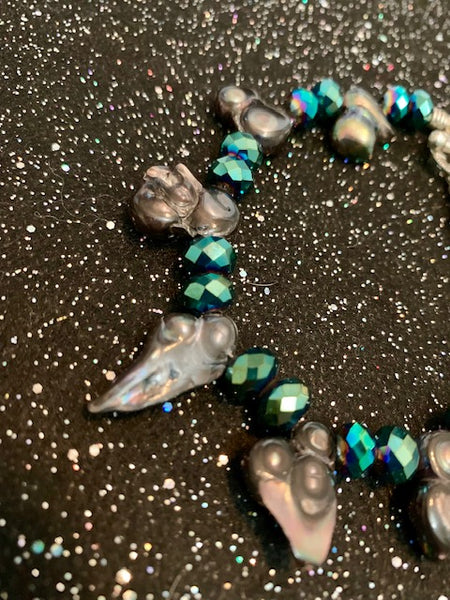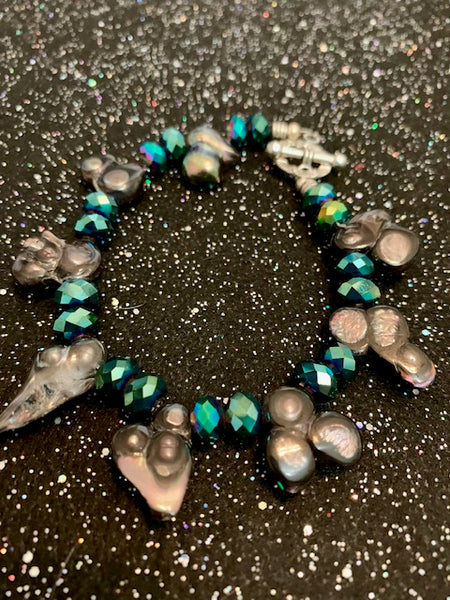 Mediterranean Sea Whores
This piece once belonged to a Mediterranean Sea Whore. Oh? You don't know what a sea whore is? They are sirens that are allowed to travel to Earth in human form. Sometimes they are mermaids, but most of the time they are sirens. Sirens look at mermaids as inferior, so usually, they exclude them from this. So, they travel from the ocean to the sea with special powers that are set into a bracelet that is given by Poseidon. Sirens cannot be impregnated by a merman, which is another reason why mermaids aren't usually allowed to tag along. They can be impregnated by mermen. Either way, the Sea Whores leave the ocean and travel on land to find a man to seduce and sleep with them so they can produce more siren offspring. These are immortal, ancient sirens so I can imagine that the men who they've chosen have any complaints. Either way, when they are done getting what they want out these men, they wipe their memories and return to the sea.   In this case, the bracelet that we have once belonged to a Sea Whore from the Mediterranean Sea.  

Maybe the Sea Whore was captured. Maybe it was murdered. I couldn't really tell you. All I know is that this piece once belonged to one of the sea Whores. Oh, interesting side note-- Sea Whores were given their names by pirates in the 1800s because they knew what was going on and they knew why the sirens were taking to the land. In a time when everyone is PC, I just thought I'd fill you in. Either way, this piece is the original piece of a siren. As such, it grants you original siren abilities and powers. For instance, it brings an incredible amount of wealth. It will bring you the powers of sex and seduction, with the ability to please your partner in ways they never knew were possible. It will give you a psychic awakening. It will also help you find love if that is what you're into. These are just a couple of the powers that this piece can offer you. To really get a feel for ALL that this piece makes possible, you'll really have to wear it. For instance, it will allow you to speak with the sound of the siren, which is a power that allows you to enchant the mind of another person for the purpose of gaining what you truly want out of them. It is super powerful.