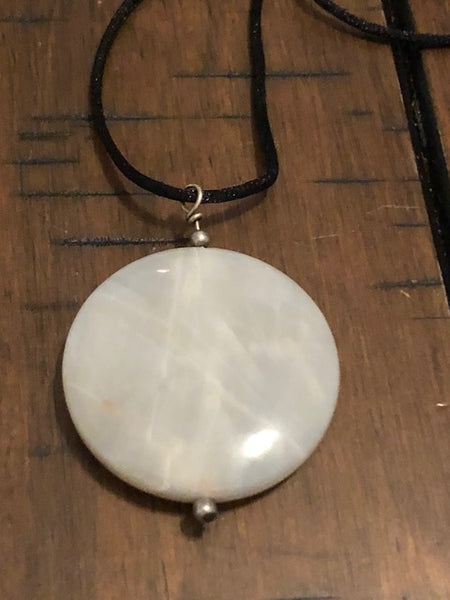 MEET SKOLL THE GERMAN WOLF WHO CHASED THE GODS!
Skoll is a extremely powerful wolf who roamed the skies gaining powers from the Gods. This piece is natural stone and represents the moon of his turning into a dual and double being, meaning he can appeaer in spirit form. His power is that of the werewolf with a twist. The twist is that he gained the power of the Gods and uses them but he also can use them for you.  
To activate you must wait for one full moon phase to pass and call him out by his name, Skoll.
This is a natural stone that is brighter in person.