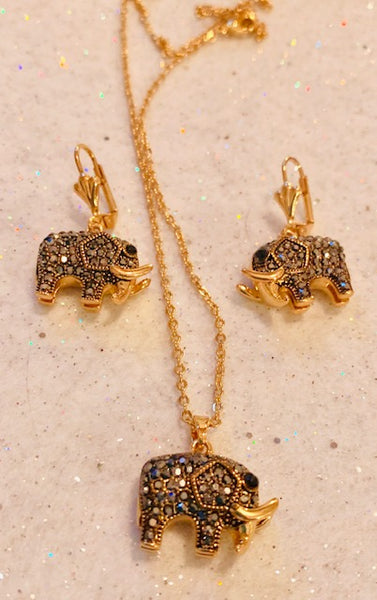 Memories of the Universal Mind
They say that elephants are wise, which is why we chose the elephant set to hold this power.  This power is insanely powerful because it gives you knowledge in a way that nobody else is able to receive it.  This knowledge comes from a simple glance of the eye.  Through the connection that this piece has with the Cosmic Mind, you will be able to pick up the knowledge of everything that you see around you.  For instance, you are out and you see somebody drawing and they are a master artist.  Simply watch them draw and you will know how to do what they are doing.  If you see somebody in a corporate office and they are making millions of dollars a year, all you will have to do is watch what they are doing and you will also know how to do it and to make just as much money as they do.  On the other end of the spectrum, if you aren't pleasing your partner in bed, you could watch some super crazy porn.  Once you watch the moves that the pornstar has, you will gain the ability to do those as well.  You see, this piece holds a connection to the cosmic mind and as soon as your eyes scan whatever you are seeing, this piece communicates with the cosmic mind and uploads all the memories of what you are doing into the dormant part of your brain.  It will bring these memories to the forefront of your mind, where you will be able to use them to be good at whatever you want to do.  So, much like the elephant, you will be able to remember things in vivid detail even if the memories aren't yours. 
PS-- you don't have to wear the earrings if you don't want to.  They are just part of the set.