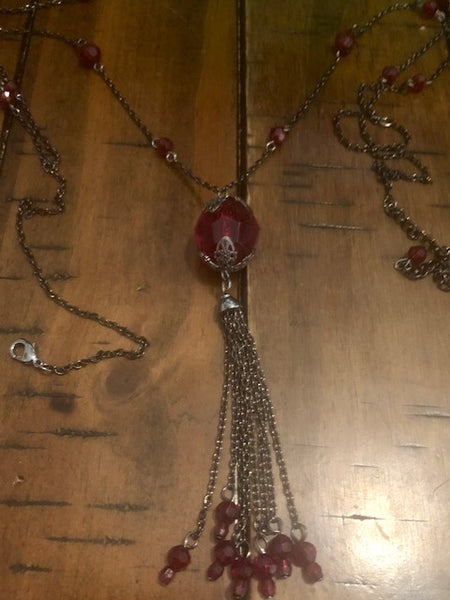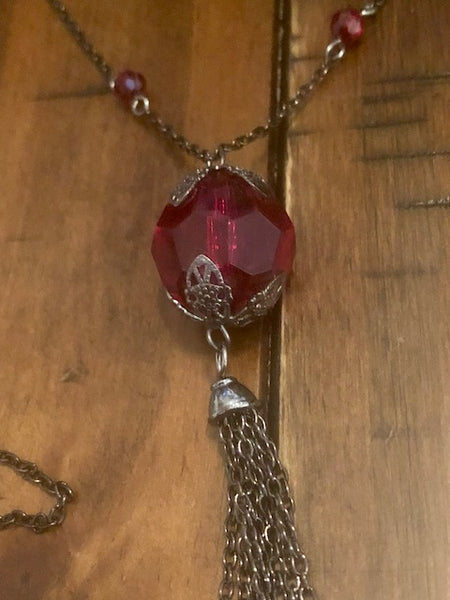 Merkel's Own Blood Consort
With this piece, I'll just cut to the chase.  There is no point in going over the boring process of how we got it.  The point is that we have it and to be honest I am quite impressed with this piece.  If you remember a while back we posted some things about this creepy ceremony the held or the opening of the Gotthard Base Tunnel.  Well, there was a bunch of creepy things that were going on that day, but this piece is one that holds a blood consort that was summoned for Angel Merkel to wear to the occasion.  It is a common practice for the world's dignitaries to have a paranormal meet up in private before they meet for the public eye.  They show off their finest paranormal jewelry and this piece is one for the ages.  
This piece holds a blood consort is really just a fancy way to say vampire.   The consort that is held in this piece via a blood bond that has been worked into the material was first created by Elizabeth Bathory and handed down along the royal bloodlines.  Angela Merkel happens to be the person that this piece was gifted to and this happens to be the piece that the blood consort has conformed to.  
This piece holds the energies of blood sacrifices that have been done over the last few decades.  It does hold a vampire who is called the blood consort.  The reason this vampire is in here is to store the energies of the blood, as that what vampires are known for doing.  When it comes time, the powers of the blood are released to the user and it used to create magic.  This vampire hold all sorts of magic that was designed during blood rituals and sacrifices including longevity, which is probably how Merkel has managed to stay looking so vibrant. 
This piece gives you all the powers that are typically associated with a sanguine vampire, including blood alchemy, which will allow you to cast blood ritual spells of any sort.  All you have to do is tell the blood consort and it will be cast.