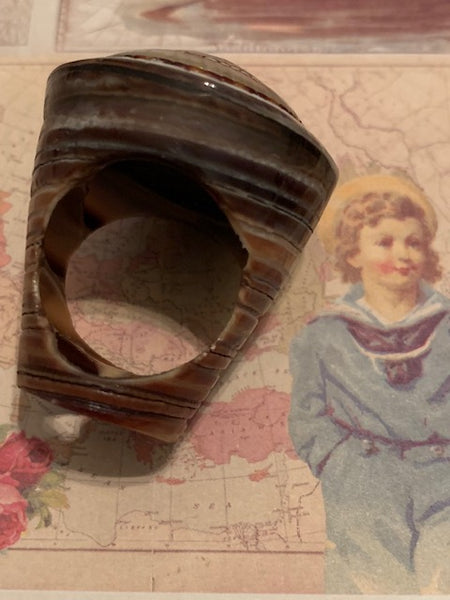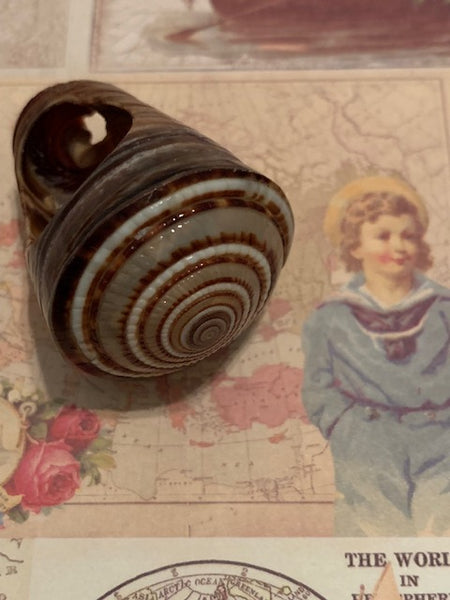 Mermaid Shell Ring for Wealth and Protection to Travel the World
SOME OF THE ITEMS THAT WE SELL ARE MISSING STONES, HAVE SCRATCHES, ETC. THIS ISN'T EVERY PIECE. IN FACT, IT IS VERY FEW PIECES. IF THIS IS THE CASE IT IS BECAUSE WE GOT THEM THAT WAY, BECAUSE THEY ARE OLD, OR BECAUSE THEY HAVE A LITTLE BIT OF WEAR DUE TO TESTING. WE HAVE TO HANDLE AND TEST ALL THE PIECES THAT WE SELL TO MAKE SURE THAT THEY WORK PROPERLY AS PER THE DESCRIPTION. MANY OF THE ITEMS WE OFFER ARE VERY OLD, ARE ANTIQUE, ETC. SOME OF THE ITEMS REFLECT THAT WEAR. THIS DOES NOT MEAN THAT YOUR ITEM IS LESS POWERFUL OR WILL NOT WORK WHEN YOU GET IT MAILED TO YOU. THESE PIECES ARE FEW AND FAR BETWEEN ANYWAY. WE JUST WANTED ALL BUYERS TO BE AWARE OF THIS BEFORE THEY PURCHASE.

Also, Before making a purchase, please make sure you read and are familiar with our shipping policy: https://youtu.be/y8uA4M7ijVk

This piece is a shell ring that invokes the power of an ancient mermaid. In fact, it once belonged to a mermaid that we found in a cove during an investigation we were on in the Florida Keys. That was like two years ago or maybe three. We were in Florida and decided that while we were down there we could check out some of the old abandoned and haunted places on the Keys. Well, when we decided to take a rest from our investigating we found a small cove where there was literally nobody else on the beach. This is where we encountered this mermaid.

I didn't connect with her, but Deedee was able to connect with her on a telepathic level. Through this connection, Deedee was able to talk to her and ask her for an item of power, which she willingly gave to us, because she was so impressed that we could actually make contact with her.

This piece brings wealth for travel. What do I mean by this? This piece is specifically designed for those who want to travel the world. Not only will this piece bring you a significant amount of wealth (trust me, mermaids love their treasures), it also brings you white light protection to cover you wherever you may go. This kind of power is pretty standard for mermaids. I mean, they travel all over the world, through the world's waterways. Considering the world is 70% water, I'd say they probably travel more than we do. If this piece is good enough for them, then it is good enough for us and it will be good enough for you, as well.