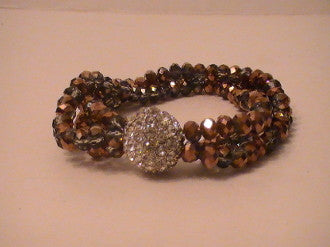 Messages in our Stars
FROM CARNIVAL. EVERYTHING ON CARNIVAL IS ALWAYS IN STOCK EVEN IF IT SAYS OUT OF STOCK. WE HAVE MANY OF EACH ITEM! IT MAY NOT BE THE SAME ITEM YOU SEE IN THE PICTURE BUT ALL ITEMS WILL DO THE SAME AS WHAT IS STATED IN THE DESCRIPTION!


If you watch the news at all, you will no what I am talking about when I tell you that NASA'sMessenger spacecraft crashed into Mercury recently.  I mean, in scientific news this was huge.  It marked the end an an historic 11-year mission during which it conducted surveillance of our neighboring planet.  The spacecraft had run out of fuel, slipped out of its orbit and smashed into Mercury.  To be specific, this all happened on April 30th.  To be even more specific, the crash is the story that the public got.  As I'm sure you can imagine this isn't what really happened.  The feds are always hiding stuff from us.  

Later on, as in like a week and half ago, I got a phone call from a strange number.  It wasn't even ten digits, the way most phones are.  Rather, it was an alphanumeric code that flashed across the screen with a weird sounding screech that I had never heard before.  It was a contact of ours from the Pentagon.  He told us that we couldn't stay on the line too long before big brother would be listening in.  All hail the Patriot Act.  We set a meeting place and met up later that night. 

Our contact confirmed with us that the Messenger Spacecraft did not crash, but rather was intercept by intergalactic diplomats.  Messenger actually spent a few years orbiting Earth, during which is surveyed the goings on of humans.  This information was traded to aliens on Mercury in exchange for a collection of pieces that has since been sent to the Pentagon.  These piece are the basis for intergalactic communication and have been coveted by some of the the higher-up government officials such as the Chiefs-of-Staff and others.  Why the beings from Mercury wanted our surveillance tapes so much is far and beyond me, but it probably has something to do with the fact that they are trying to take over.  I honestly don't know.  

What I do know is that this piece will give you the type of enlightenment that will allow you to communicate with extraterrestrials.  You will be able to do this, because this type of communication actually exists all around us in supersonic sounds and light patterns.  These communications, much like a dog whistle, are inaudible and not visible to the normal state of human existence.  However, to advanced aliens, these carry secret hidden messages of power and magic.  It is the basis for the survival for most of the universe who has progressed nicely compared to the devastating state of human cognizance and consciousness, but that's besides the point.

The fact remains that with this piece that has been given to us, you will be able to hear these supersonic sounds and see these ultrasonic light patterns. They will be written in the sky.  It is how extraterrestrials communicate with one another when traveling to far away places just isn't an option.  This is why the ancients watched the stars and why astrology is so scarily accurate. There are secrets written in our stars and in the sounds of the universe that we cannot hear.  This piece will allow you to embrace these energies and will give you astrological magic.  It will allow you to communicate with far away races, who will tell you secrets and give you different forms of magic that I cannot really put in words, because they are so different than anything you will have ever experienced.  However, what I can tell you is that these forms of magic are very powerful and you don't want to pass this item up!  


6/10/15