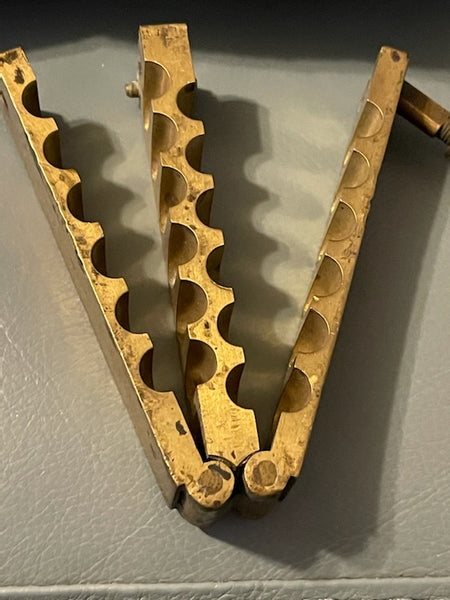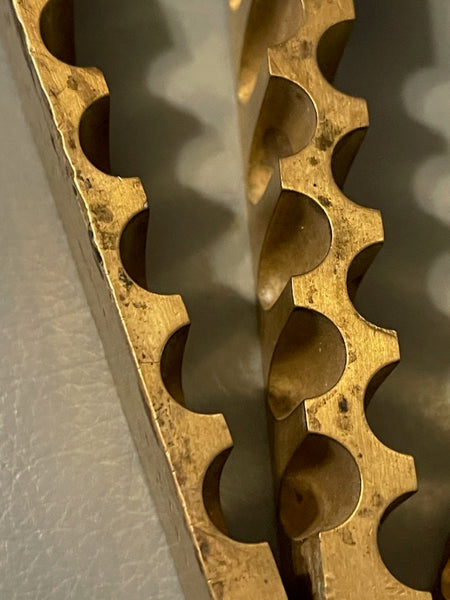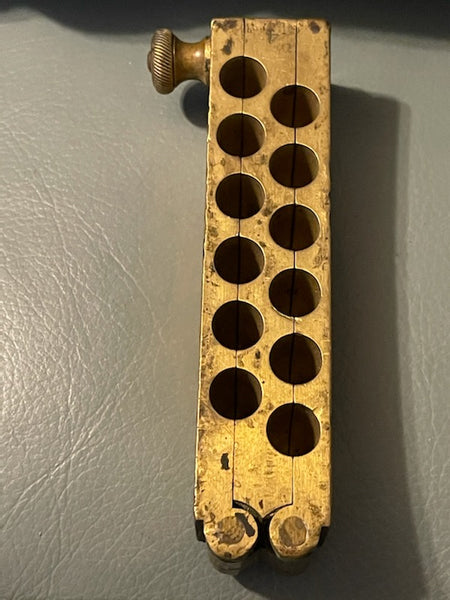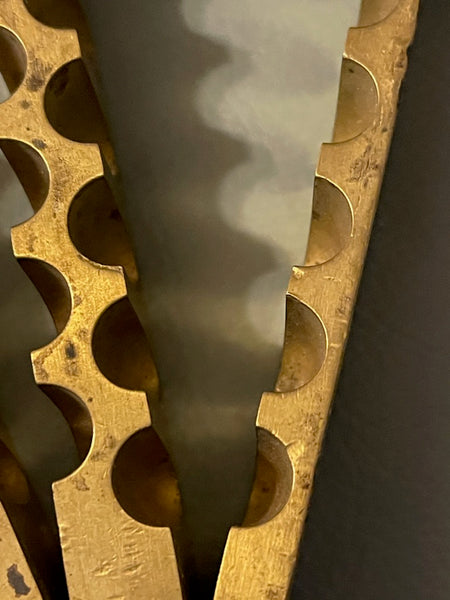 Metaphysical Bullet Maker
4-7-21

We now take several forms of payment. You can pay with your credit card through PayPal. You can also send money via PayPal to kissmecrazie@gmail.com or ask for an invoice to be sent. We also take CashApp and Venmo. When using these forms of payment you will ask for an invoice and one will be sent. We also take Zelle, which is through your bank and your bank sets the limits. when paying through Zelle you will pay using the email kissmecrazie@gmail.com. We also take cash in an envelope, but you sent it at your own risk. We are not responsible for lost or stolen cash that is sent to us that we do not receive.

--------------------------------------------------------------------------------



This piece is a metaphysical bullet maker. it was created and designed by an alchemist that knew how to adapt the energetic properties of different metals in order to make them do certain things, as in magical things. This is a piece that he has transferred his knowledge into. When using it, the bullet maker will do the work for you. There are several ways you can use this piece.

The first is to make a bullet that is supernaturally charged. You will make the bullet with the bullet maker. There are two sides, so you can make double the bullets at once. Once the bullet is made energy will be cured into the metal You can then take each bullet between your thumb and forefinger and assign magic to it by thinking it in your mind while gazing at the bullet.

The second way to use this piece is to create bullets that will eliminate metaphysical creatures. If you are being plagued by a harassing vampire or a werewolf who won't stop eating your chickens, this piece will help. You can create metaphysically charged bullets to take out any type of metaphysical creature that cannot be dealt with by ordinary means.

Finally, you can simply use his piece to make regular bullets. It doesn't seem as exciting, but if you are an avid hunter or just want to make sure you have enough ammo around for desperate times, then this is also a handy piece to have.