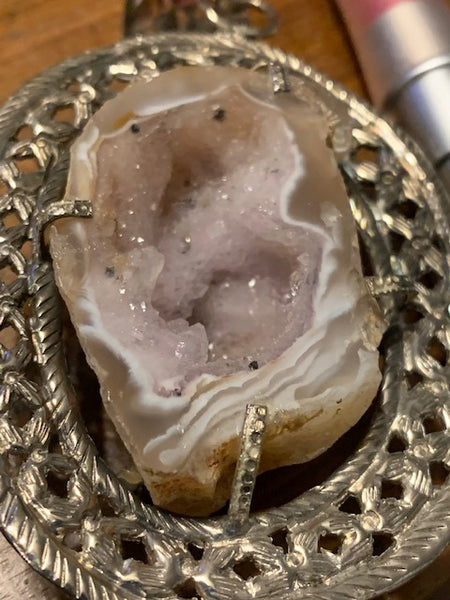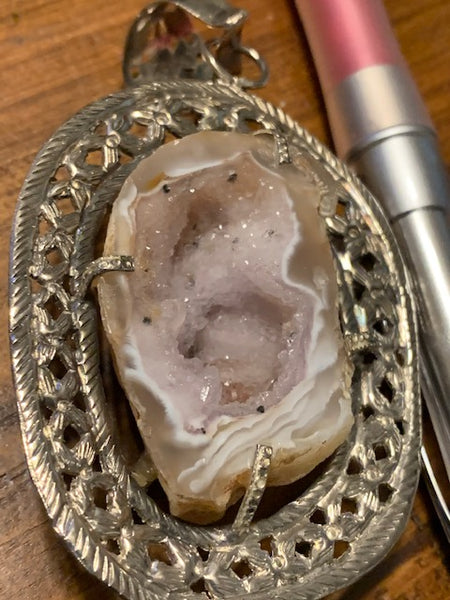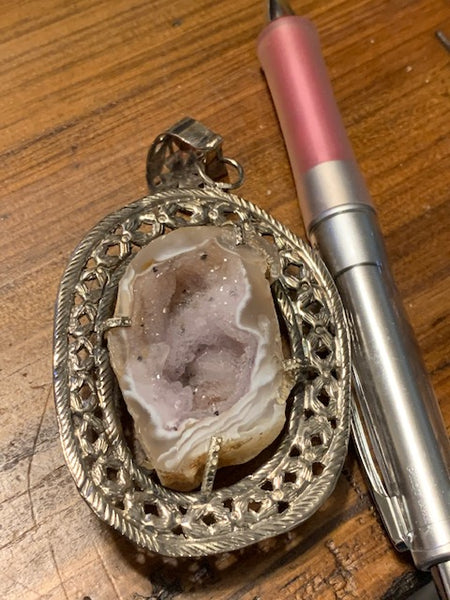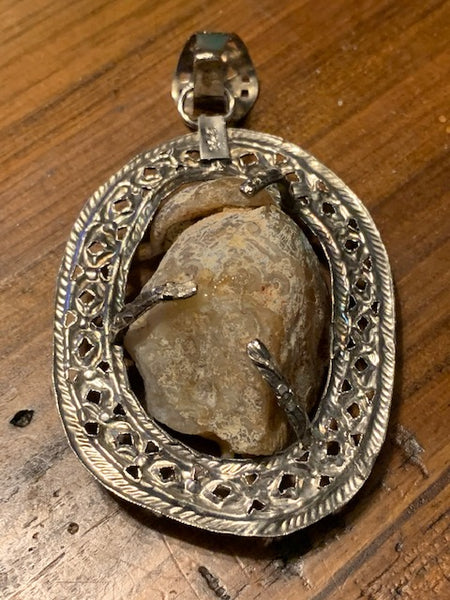 Mind Stalkers and the NWO-- Geode Necklace
3-17-20

We have a second one of these pieces.  This one is a beautiful geode on a necklace that can be worn as a shield.  The prices are the same. 

Vital energy and black helicopters is what this is all about.  Did you know that certain ELF waves and frequencies can control your mind? Were you aware that hypnosis through your TV, more so now that we keep hearing about the pandemic. How many are tuned to the latest updates and news briefings?

Were you aware that secret government labs have decoded DNA that belonged to the Watchers? This DNA was placed into humans long ago. This DNA now decoded can be controlled through many ways. I listed them above.

Have you wondered why the sudden fast moves on what's going on?  Your vital energy is being collected to create dimensional gateways.  I want to tell you a little about these gateways. These were opened during Genesis and the technology is like nothing you have seen. Some call it alien but this isn't. The problem with it is, it can kill. Vital energy is just that, vital!  Some of the black helicopters give off an energy that controls your mind and sucks your energy dry. This isn't a joke! The entire population can be under this type of warfare and not even know it.

I'm not going to get into death energy which is the last gasp, the last energy to leave the body and it's vital. Again vital energy. Now in what way do you think this is being used? Is it being used? You come to your own conclusions.

This piece, the geode is very old and big. It's inside sterling silver. It blocks the mind warfare. It sets you free and stops the vital energy from leaving you.  I more mind control except for here it comes the biggie!!! You can now send that control back to where you need it to go.