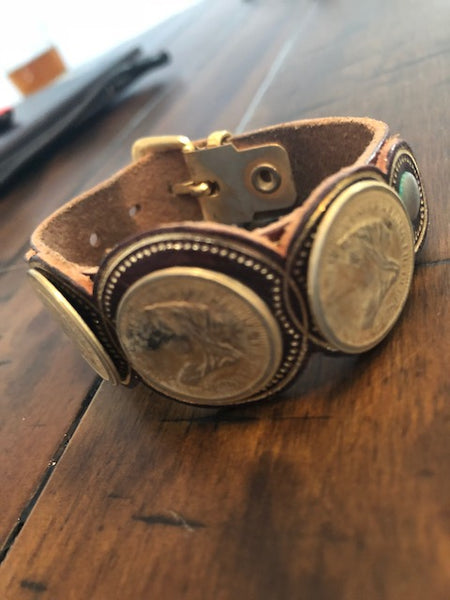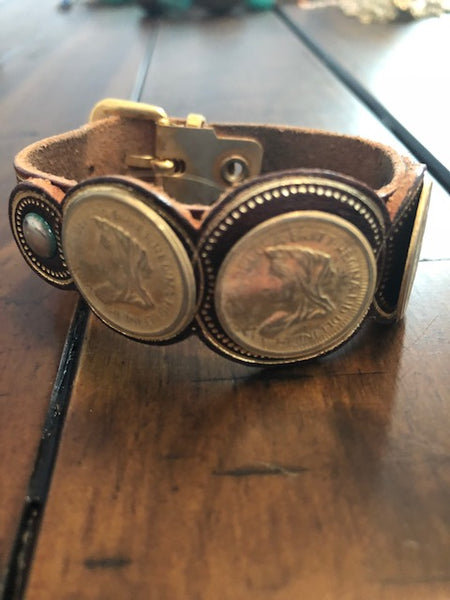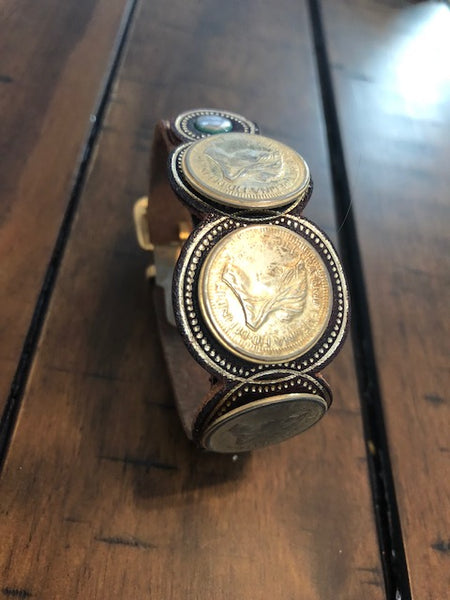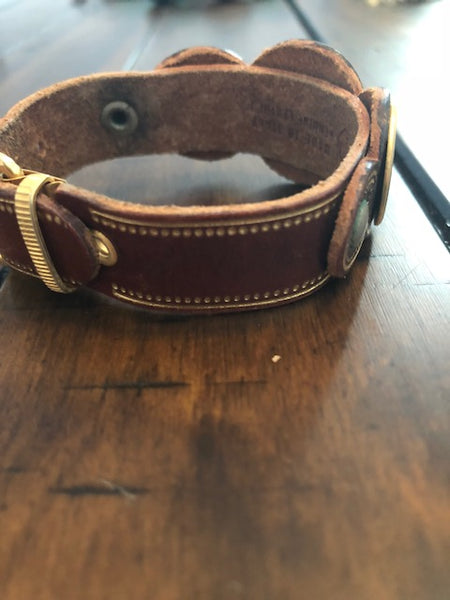 MONEY SILLY, MADE IN ITALY
This is made in Italy and all leather and while the pictures didn't come out that well, it is a very nice piece and is expensive, just not on my website.
A well known actor and humanitarian had this made for him, not the bracelet but the magic placed inside. This was done so he could donate millions and never feel a loss. All of you will know who this actor is but I can't place it in my celebrity section because they will not let me say who they are. If they won't let me say who they are I don't put it in there. I do hope he changes his mind but until then it will sell for a very low price. If he would change his mind the price would be 300.00 plus! Then you could authenticate it, as of now you can't.
What I will tell you is that he paid over 50,000 to have this made! I said to him as he is a non stuck up guy but he is a liberal... That he could have come to me. This was before he was getting a divorce. I ended up helping him with the divorce because stuff was being said about him that wasn't true. Now it is known that it wasn't true! I never liked his wife anyway. She looked like a skinny ant with a big head and butthole lips. I never met her so she could be a nice person but somehow I doubt it. I have met him on many times and we have gone to eat and he has even stayed at my house. As famous as he is no one even knew and he is WELL known. Then again I live on a two street pre civil war town and the guy next to me looks just like Neegan? From walking dead. No one bothers him. I told Lindy that it was the guy from walking dead and she was up in his yard talking pictures while I was standing there laughing my ass off! Lindy is crazy but Barry, the guy next door played along. Now she knows it wasn't him. Lindy is a odd ball as she is not impressed with the looks of the guy who gave me the bracelet but trust me, everyone else is!
This works for wealth, big wealth in non harmful ways.