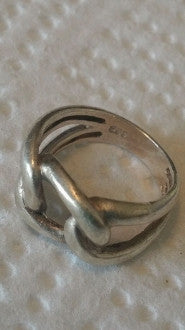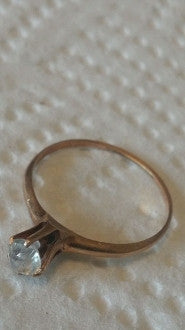 MONSIEUR CHOUCHANI'S KABBALAH
FROM CARNIVAL. EVERYTHING ON CARNIVAL IS ALWAYS IN STOCK EVEN IF IT SAYS OUT OF STOCK. WE HAVE MANY OF EACH ITEM! IT MAY NOT BE THE SAME ITEM YOU SEE IN THE PICTURE BUT ALL ITEMS WILL DO THE SAME AS WHAT IS STATED IN THE DESCRIPTION!


This is a collection of temporary pieces, all of which have been sent to us from South America, the final resting spot for a man who was only ever known as Monsieur Chouchani.  Even until this day some of his student don't even recall what his real name was.  Chouchani died in 1968 after years of being a Jewish Rabbi and turning out some of the most regarded Jewish students such as Emmanuel Levinas and Elie Wiesel in Europe after WWII.  However, with all these credentials people still didn't know exactly who he was.  When he died, Elies was the one to purchase headstone and it merely reads, "The Wise Rabbi Chouchan of blessed memory.  His birth and his life are sealed in enigma." 

What is it that makes this Rabbi so enigmatic, if that is what people claim him to be?  He was a well respected teacher of art, mathematics, philosophy and the Talmud.  What is it that he was so secretive about then?  Well, that's the answers that one of these pieces will give you. 

Asides from all of his normal knowledge, the Rabbi has a secretive knowledge of the most mysterious forms of Kabbalah.  This is ancient Jewish magic that was manuscripted and coded into the Pentateuch,  and left there for those who were truly spiritual enough to understand.  This magic ranges anywhere from spells to alchemy to white light divination to ascension  into the realms of the afterlife.  There are several of these pieces and they are each as powerful as the other.  They will provide you the full white light teachings of Monsieur Chouchani.  I know where these teachings have come from and so does the energy that is shored up in this piece.  However, I'm not going to share the source of the magic in the description. I mean, clearly it is Kabbalistic in nature, but there surely is a twist to the power.  I'm trying to keep the nostalgia and mystery factors into these pieces to keep them as original as possible.  I guarantee, however, that these pieces are extremely powerful.  They will bring you Monsieur Chouchani's secret powers that he taught to his students.  Your mind will become as if you were one of his own students, because his presence will wash over you, creating an energy that will give you the most powerful Kabbalistic magic you've  ever experienced in you lifetime.
DATED BOX-C-14