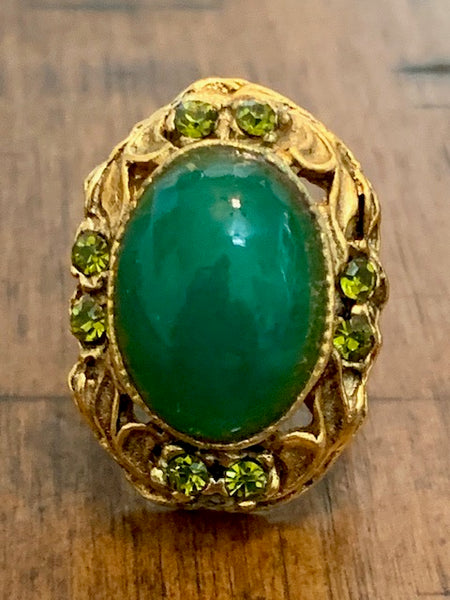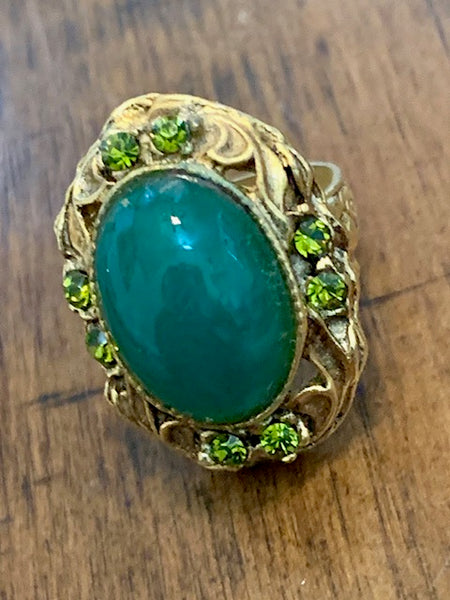 Montana Wealth Dragon
If you think that dragons are only a European or Asian thing, you are terribly wrong. I've told you before the word dinosaurs is just a codeword for the dragons that used to inhabit the Earth that died out a long time ago. Well, most of them died out a long time ago. Some of them remained and took to caves and other sorts of "dungeon" type dwellings. This ring holds a stone that we found in a cave in Montana. We found it in the cave of Shale Dragon. These are the type of dragons that draw their magic and wealth powers from quartz, which can be found shale. Montana is full of shale and its lack of population served the dragons purpose just fine. We didn't disturb the dragon. He didn't even know we were there. We simply slipped in when he wasn't looking and took the stone in this piece. Then we had it set into this ring. The powers that this piece exhibit is extreme wealth. This is literally all that it does. It provides extreme wealth throughout all areas of your life. Whatever kind of wealth you need in your life, this piece has the capability of bringing it to you. It will read your energies and begin to bring the kind of wealth that you need.

We have tested this piece by using it at the casino. I gave it to my friend Carl and he came back with 10x the amount of money that he went with!!