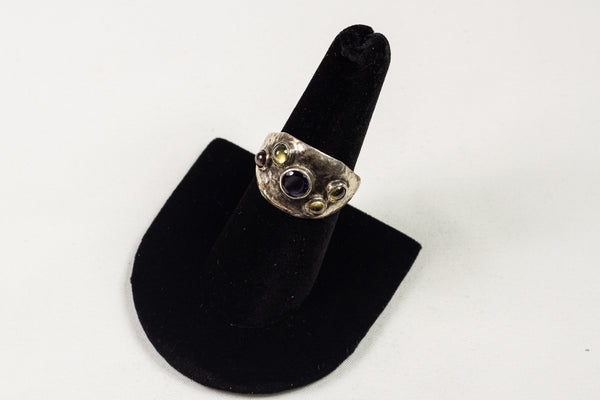 MORE THEN 12 BUT THEY ARE MAJESTIC
When you think of the word majestic, you would hardly think of extraterrestrial in nature. Yet, that is exactly what the Majestic 12 have become.  They are an alien life form all of their own, because they are also part human.  They live very simply lives, moving from place to place simply because if they didn't people might come under the suspicion that they haven't aged a single day.  That's because they haven't.  
In the aftermath of the the Roswell Incident in New Mexico, then president Harry S Truman put together a group of scientists, military leaders, and government officials whom he is rumored to have called the Majestic 12.  By 1948 they had already drawn their conclusions as to what was going on with the Roswell Incident.  They were put on separate assignments, but when Area 51 was infiltrated and a very powerful alien was released into society the comrades were once again reunited with a common goal-- stop the alien from reproducing.  
Their mission was failed, however, and the alien began birthing it offspring all over the world.  From the United States to India to China and Russia.  Nobody was safe.  Not all of the aliens involved in Roswell were bad.  In fact, most of them were good.  It just seems that they were escorting a very evil alien fugitive who had a voracious appetite for any life form that wasn't his own.  
After the aliens escape, the Majestic 12 (
MJ
12) took an oath that they wouldn't rest until every single one of his spawn was destroyed.  They inject themselves with alien DNA, which gave them instant immortality.  With special attribute that have been given to them such as alien strength and speed, the ability to
teleport
light years away at the blink of an eye,  the ability to hold full control over the minds of others to get information out of them, and the ability vaporize anything they come across with a simple touch, they have become quite the force, fighting for the common good of humanity.  
The
MJ
12 has worked with numerous people over the years-- some they could trust and others who simply wanted to exploit them for their powers.  They have developed initiation tokens for people who have wanted to join their ranks in the past.  However none have stayed around.  Most of the times, these initiation rings remain in Area 51.  Keeping that in mind, please don't as me how I got this piece.  I'm not at liberty to say.  
This piece holds the Alien DNA that they
MJ
12 have been injected with.  When you wear this piece you will also be given strands of Alien DNA that will work their way through your body, rendering you and entirely different type of sub-human species.  You will not gain immortality with this piece and the only types of entity you will be able to vaporize are the supernatural ones-- witches, vampires, aliens, werewolves, pixies, those types.  The
MJ
12 were very meticulous in not creating initiation rings that were strong as their original ones.  However, other than the difference that I have stated, you will receive the full benefit of becoming like one of the
MJ
12 with the alien DNA that will change your life forever.    
This is sterling sliver with real gemstones.