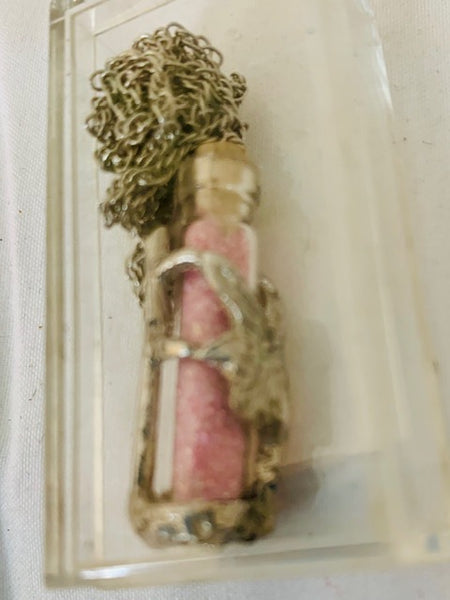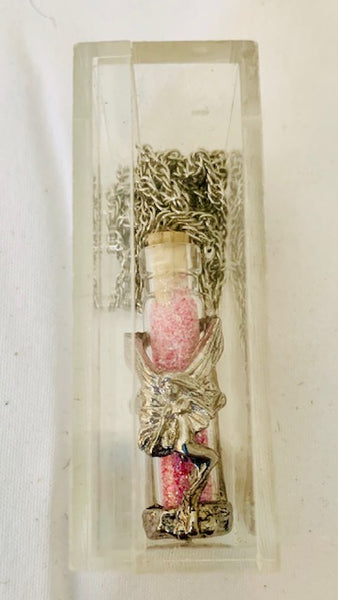 Morgan Le Fey Fairy Dust
Morgan Le Fey could have very possibly been one of the most powerful magicians of all times. She was known as the fairy queen, eventually transforming herself into a fairy using the dust that she collected from the fairies that the created into existence. She also made a limited supply from her original batch of created white light fairies. The fairy dust was rationed and stuck into vials that she hid in a cave until she would need again some other day. That day never came.

This dust is the dust that Morgan Le Fey harvest from her fairies. This dust has the ability summon forth any kind of fairy of your choice. The dust is extremely potent and will call out across the realms to lure the fairies that you want into your presence. You can then draw power from these fairies, which will be stored in your fairy dust for later use. The more you use this piece, the stronger your fairy bond will become and the easier they will come. Something tells me that this is how Morgan eventually transformed into a fairy, but of course, I'm not perpetuation that this is what this piece allows you to do. I'm simply saying, she didn't need any more fairy dust, did she?
This is not the original vial that Morgan placed her fairy dust into.  Rather, it is a vintage fairy necklace into which the fairy dust that was recovered has been placed.