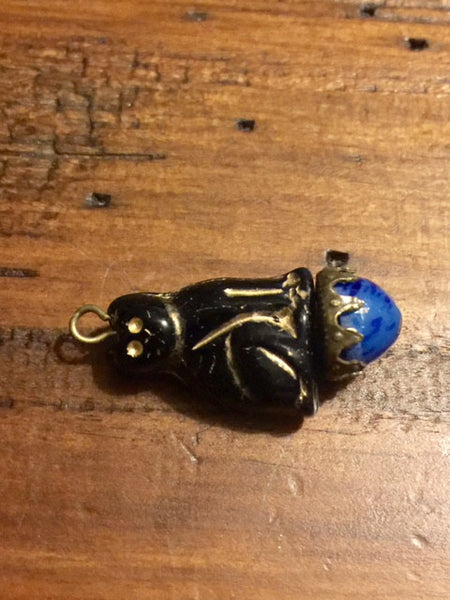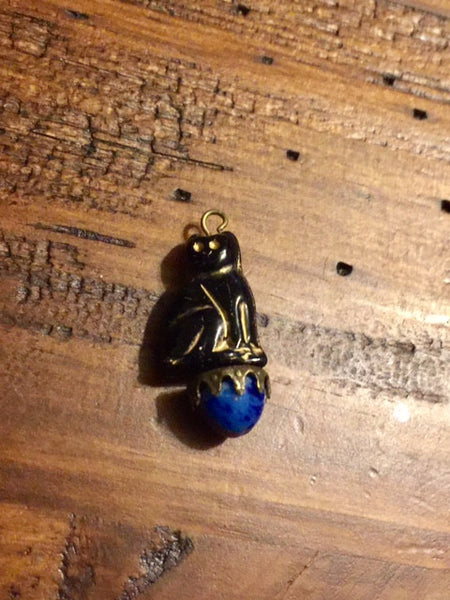 MY ASTRAL CORD AND EGYPTIAN PENDULUM
3-19-17
This may look like a cute cat but this is some very deep magic that can be used in an instant to answer any questions with accuracy!
This piece was designed with you in mind, just YOU! When you use this piece is will connect to your astral cord sending your higher self out to find out what you need to know. You do have the ability to know anything and do anything but most people just can't tap into that. With this piece you can tap into the knowing magic. 
To use this piece you need clear thread or fishing line to thread through the loop at the top. You will then hold the ends together and use it as you would any other pendulum. Ask any question you want and no spirit can come through to distort the information. Your higher self goes out and gets the information you want with accuracy. This piece begins to work the moment you open up your package. The magic starts when you ask it a qustion.
This ones name is Bane.