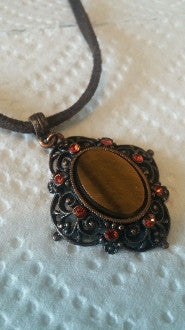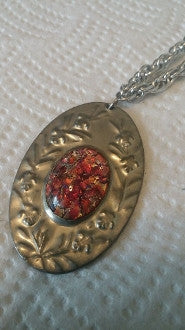 NACHZEHRER MAGIC CLONERS
FROM CARNIVAL. EVERYTHING ON CARNIVAL IS ALWAYS IN STOCK EVEN IF IT SAYS OUT OF STOCK. WE HAVE MANY OF EACH ITEM! IT MAY NOT BE THE SAME ITEM YOU SEE IN THE PICTURE BUT ALL ITEMS WILL DO THE SAME AS WHAT IS STATED IN THE DESCRIPTION!


There are times that you really don't have the time to develop your own powers and energies or even use an item to be able to manifest the power within yourself.  Sometimes you need a power and you can't wait and that's fine.  This is what this piece is designed to help with, which is why they are called magic
cloners
.  They have the unique ability to read and duplicate any magic that they come across.  This will instantaneously give you access to the power that is being cloned. 
The name of the entity that has been channeled into this piece is the
Nachzehrer
, which is actually kind of fun to say.  These creatures are more or less vampires, but there was one small problem-- the are crossbred with ghouls.  Anybody who knows anything about the beings of the underground world of magic, knows that ghouls are like zombies in the fact that they crave and eat the bodies of those around them.  They would kill someone just for the ability to get to snack on their right leg bone.  This is why when we first got these pieces and realized what was in them, we had to hold an extraction and distortion ritual that way we could change the behavior of these beings.  Now instead of craving the taste of human flesh, your
Nachzehrer
will crave the powers that others have and those powers that exist naked in the universe. 
This means that when you where your piece it will be activated with the hunger of your
Nach
.  They will be awakened and start scavenging the environment for any power, ability, or magic that exists in its surroundings.  It will bring the magic into this piece that they are contained in, so they can start a collection.  This is good for you, because you will instantly gain all of the powers that are siphoned in by the
Nachzehrer
that you will be owning. This piece is extremely effective and will bring you any power you want, as long as you can locate it.  Remember you are the master of this piece and the
Nachnehrer
is the servant.  If your piece tries to absorb a power you don't necessarily want, i.e., some sort of dark energy, you have the right to dispel the power from the item.  Other than that, have fun gain virtually any power you want!