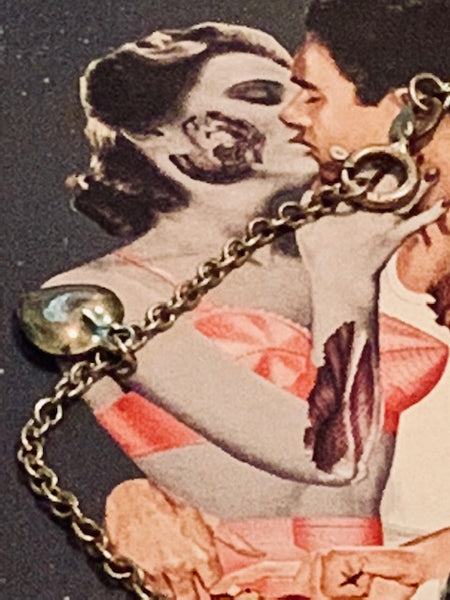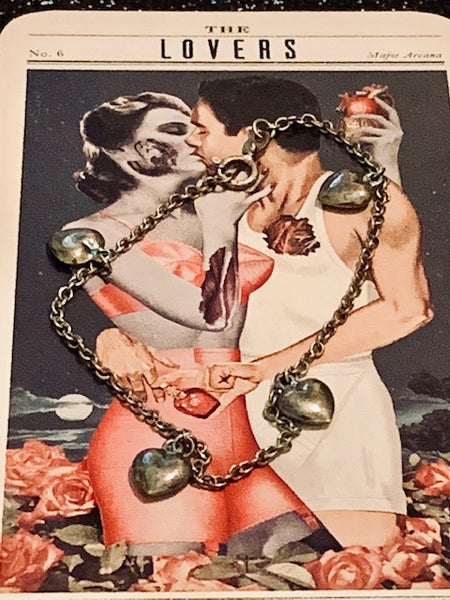 Near... Far... Wherever You Are (Love Anchoring)
Hello shoppers!!!

From January 1st, 2019 until February 15th, 2019 there will be no shipping. We are moving to a bigger office. If you have stuff on the books now it will be shipped! If you order again and have an existing order on the books Lindy will combine it into one package, possibly. If you are ordering now it will be saved for you and will be shipped when I'm back. I have the underground auction, investigations, and customers to see. During that time Lindy will be moving offices. You are free to purchase but it will not be shipped until starting the 15th of February. Under no circumstance will anything be shipped in that time. If you can't wait, don't buy. I repeat for those who will ask me to explain this if you can't wait don't buy! As I get unique items I will show them through email and ship them from where I'm at. Thank you for your understanding.

This is the ultimate love piece. It is even done in sterling, so you know that the conductivity of this piece is in a heightened state. This is what silver does. It enhances and magnifies the spell that has been placed on a piece. So, while this may have been a love spell before and it is still a love spell, it is even more powerful than it wouldn't have been if we would've used something different like an alloy metal. Either way, what I'm trying to say is that the power in this piece is SUPER powerful in what it can do. And yes, it is a love spell, but it's not your typical love spell.

This piece holds a magic that is called a love anchor. When you wear it, the love spirits that are inside of this piece will search the whole world over to find the one true heart that is meant to be your twin flame. This happens ONCE in a lifetime and sometimes not even that frequently. Sometimes people go multiple life cycles with see rediscovering their twin flame. It all just depends on whether it was destined to happen or not.

However, this piece defies destiny. This piece will find your twin flame and will cast its magic upon its heart. This is the anchor. That magic is going to stay there and not allow him to love or gain any feelings for anybody else. It is going to work as a fishing rod in that it doesn't matter how far or near your love is, this piece is going to reel them in like a fish and allow you to live happily ever after.

Okay, so the story doesn't end there. This piece also brings an entire suite of magic that will allow you and your twin flame to enjoy your perfect life together. This includes magic that will bring you wealth, magic that brings you protection, it includes magic that will allow you to cast simple spells, it will include magic that will allow for good communication and also a health spell that will prolong both of your lives.  Also, there is a fertility rite if you need that.  There is fidelity spell, but after that anchor is set into your twin flame's heart, they aren't ever going anywhere!