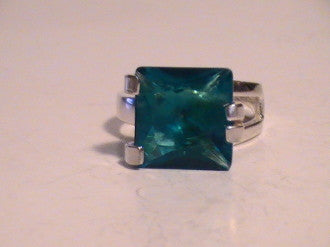 Nebula Hub
FROM CARNIVAL. EVERYTHING ON CARNIVAL IS ALWAYS IN STOCK EVEN IF IT SAYS OUT OF STOCK. WE HAVE MANY OF EACH ITEM! IT MAY NOT BE THE SAME ITEM YOU SEE IN THE PICTURE BUT ALL ITEMS WILL DO THE SAME AS WHAT IS STATED IN THE DESCRIPTION!


Planetary Nebulae were discovered in the 1780s by an astronomer named William Herschel.  He claimed that these nebulae were newly forming planetary systems.  He was wrong, but the name stuck around, anyhow.  Later, his theory was corrected to include that nebulae are actually glowing clouds of gas around a dying star.  They are quite mesmerizing to look at, but they are still a mystery in general, as clearly human scientists don't have the ability to travel to such places.  Thus, there isn't much knowledge surrounding the purpose of such nebulae... Or is there?  

One particular nebula called Sharpless 2-71 was discovered in 1946 and poses one of the biggest mysteries in space.  It was believed to have formed around a bring star but more recent photos prove that things just aren't that simple.  Many planetary nebulae are bipolar, meaning that they have symmetrical clouds coming from opposite sides of their star.  They form a shape similar to an hourglass or a butterfly.  However, Sharpless is made up of multiple bipolar lobes in different orientations.  

There are three stars in the center of Sharpless.  The brightest star is right at the center, so this was considered to be the parent star of the Nebula.  However, is doesn't emit nearly enough UV radiation to account for the Nebula's glow. One of the smaller stars might, however these stars are believed to be part of a binary structure, meaning that actually there might be as many as four stars-- OR MORE-- responsible for the nebula.  In fact, maybe the Nebula is a different type of nebula altogether.  Maybe there is proof the nebula is more than just your average celestial body and that all the research that scientists are doing is in vane because they are never going to know the truth behind Sharpless is they don't have the proof.  The proof lies in the energy that is in these pieces.  

These pieces contain energy from the Sharpless systems.  While the system is still a nebula, it is a different type of nebula and can be considered a stargate if you will.  The energy in this piece allows you to project your inner being to the nebula, which is a space hub of existence.  You will be able to travel through this nebula to encounter multiple different types of alternate realms.  Some will take you back in time.  Some will take you forward in time.  Others will take you to Atlantis, while others will take you to different galaxies entirely.  This nebula is part of the cosmic conscience which is why this piece is able to operate solely on astral projection and powers of the mind.  This is more of an exploratory piece, as there is no guarantee what type of reality you will encounter, simply that you will encounter something other than our own.  The star is constantly moving so depending on when you travel, you will experience different things. 
IF YOU ORDERED MORE THEN ONE ITEM PLEASE LET ME KNOW SO I MAY REFUND SHIPPING. IF THIS ONE IS GONE YOU MAY BACK ORDER BUT ALL WILL LOOK DIFFERENT.


A-BOX 14