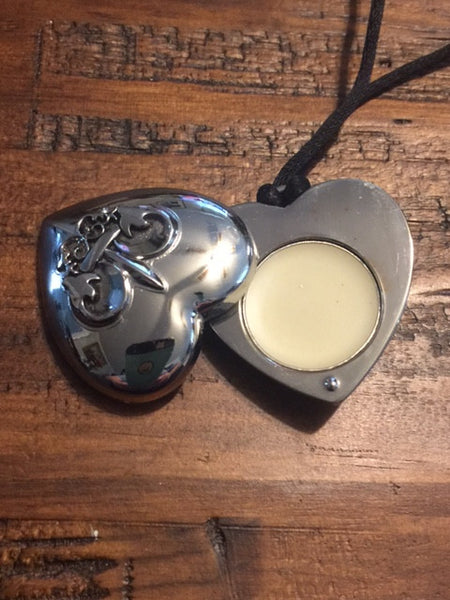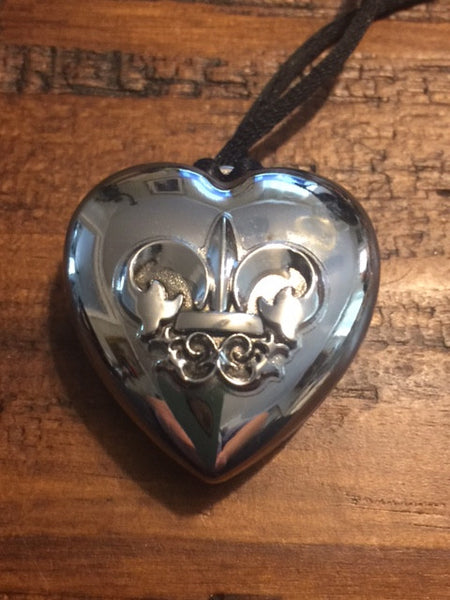 NO NEED TO BE OUTSPOKEN AND IF YOU ARE, TWO PIECES! BAD LANGUAGE
This is a solid perfume by Fergie called Outspoken. The magic that has been cast is a bewitchment for pure attraction. This will attract all kinds and just works like a blanket covering everyone. You wear it and go out with it on. The necklace itself doesn't have to be worn but the perfume does. The scent is like a light flower with a hint of lemon. At least that is what it reminds me of. I liked it. It wasn't heavy or overpowering. I love Fragonard and buy the towelettes in pure perfume and wipe them everywhere and then stick them in my girls! Try them, you will love them! I love smelling myself. Sometimes I just stick my head in my boobs and breathe! YUM! You too will smell yummy with this stuff on but best of all the men and women won't be able to stay away from you.
I have two of them and tested the one to make sure they worked. Then I went out looking derranged to see what would happen. Still worked, God only knows why! Oh I MUST tell you all of this instead of posting it on my facebook. So I was wearing the other one yesterday again for like the 6 time and went to this Chinese place to eat. I did not want to go there but I was with someone who did so I went. So low rent!!!!!!!!!!!!!!!!!!!!!!!!!!!!!!
 So I'm sitting there and these three sub humans and I must say that because they were not human were burping very loud. The one sub human went on about how he had two Asians who wanted him to give them anal. Now if you saw what they looked like either the Asians were retarded or the sub human had to be lying. Either way who talks that way out in public? So I wanted to put a hole square in their heads because to me they don't deserve to live. Yeah I know I'm not PC and I never will be.  I honestly feel some people don't deserve to live and the only thing that keeps them alive is my desire to do no prison time. Then this other foul beast wanted me out of his way and I can tell you I'm not the one. No way, no how am I the one to start with. I'm very easy going but my temper when it decides to show itself is beyond description.  It was only last summer that this guy was at a table with about 15 others and he did something so terrible that I stood up and told him I would scalp his fucking ass. Everyone in the entire place just stopped what they were doing. Don't care then and don't care now. However I must stay out of the pen so I also had with me a revenge item.  I wanted them dead! The energy from all of these people was heavy and negative. For those of you who can feel energy you know what I mean. So I took the revenge piece out of my pocket book and put it on my finger. I try not to use these items to much but today was a few sub humans lucky day! So I took it out and please remember the title says bad language. So I put it on and I said I want to blow up these the balls of these fucking apes and make them shit all over their selves! I see nothing happening and I want to wedgie them and lift up my table and bash their heads in. I seriously want them dead! I was about to leave before I lost my temper because I know me and I know me very well. I was disgusted and pissed, the food was terrible the sub human apes were only nerve left and then all of a sudden they are running from the table and as I looked they sure enough crapped themselves! I was so happy!!!!! Then I gave them ball pain and ass pain. I at least didn't kill them though which I think I should have. Next time I think I will. Some people have no right to live.
I forgot to take the picture of this one but it is a black ring with a black carved rose and I'm placing it in the bag right now with the necklace. No worry, it is safe to store these together. You must activate the revenge ring by saying what you want done.