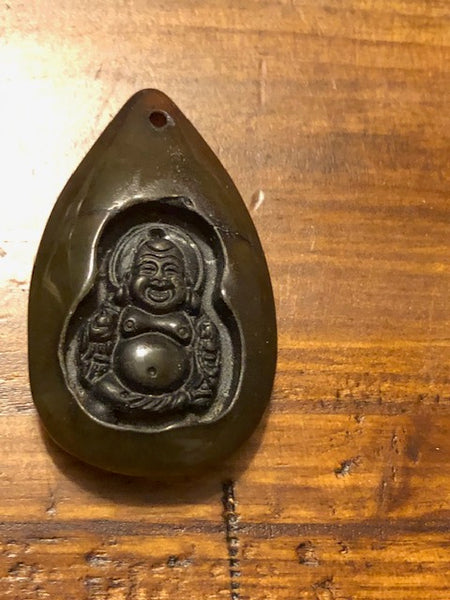 Omnipotent Buddha, All Stone Buddha Pendant
We did not have to go on an investigation to get this piece, as we have a connection in Nepal.  we made this connection during the last investigation went on and now this monk sends us items from time to time, simply because he likes to get the magic out there into the world.  He sees it as he is doing the world a favor-- and he really is if I'm being honest.  This rock holds a carved Omnipotent Buddha who is a granter of all requests.  Wealth, love, protection, healing, spiritual healing, success, or whatever else you want to ask of the buddha, shall be granted.  The sculpture is a reincarnation of a buddha that lives in the astral realms and has already achieved nirvana.  So when you use this piece, you are essentially making your requests directly to the buddha.  This buddha is in the network of nirvana, where magic flows freely, which is how he is able to grant your requests.   He is immortal, so as long as you own the piece you can keep asking and he will keep on granting.  
INSTRUCTIONS:  You will need to meditate with this item and allow the buddha to take over your body and submit you to nirvana.  There, you will be able to communicate with your buddha and make your requests of him.