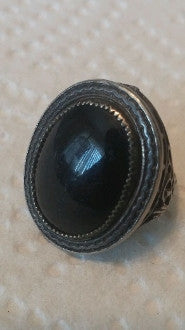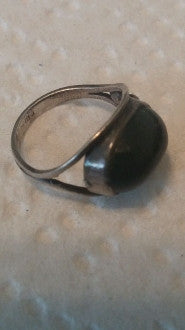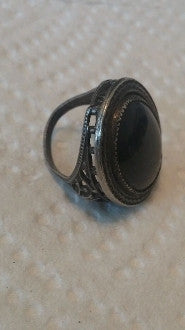 Oracle Versipellis
FROM CARNIVAL. EVERYTHING ON CARNIVAL IS ALWAYS IN STOCK EVEN IF IT SAYS OUT OF STOCK. WE HAVE MANY OF EACH ITEM! IT MAY NOT BE THE SAME ITEM YOU SEE IN THE PICTURE BUT ALL ITEMS WILL DO THE SAME AS WHAT IS STATED IN THE DESCRIPTION!




Although Russia takes a conservative stance in the media, do not be fulled.  There is a lot of things that go on in Russia in the realm of magic that you most likely wouldn't understand unless you really had the mind to pick it out.  Sorcerers in Russia hide behind the blanket of Eastern Orthodoxy just as the slaves hid their Voodoo behind the faces of the Catholic Saints.  It's pretty much one in teh same, as far as the ability to manifest magic through other means.  Things in magic are all symbolic either way you look at it.  Either way, my point is that there is a huge underground society in Russia that many people are part of. In fact, the Russian Underground is one of the largest in the world that trades and dabbles in the arts that are otherwise considered "dark" even though they are not. 

A lot of the magic that exists in Russia is based off of the teachings of the monk  that some people call crazy, but whom most people call Rasputin.  Most think that Rasputin is gone, as it doesn't exist anymore because he had died.  Logically, though, do you think that a man of such a dregree of power and influence would simply allow his life to wither away to nothing as he slipped into the afterlife.  I should think not.  In fact, Rasputin has a degree of pull still to this day, although it will never go mainsteam for the simple fact that certain people in Russia don want this underground society exposed. 

These pieces come from the Russian underground and I'm calling them Oracle Versipellis, because they are exactly that.  They are an Oracle that connects you to a network of magic and sorcery that developed by Rasputin over the course of his entire existence.  With these oracles, you will be given the power to shape-shift at your own discretion, not just at the full moon like suggested in popular fiction.  You will actually have FULL control over your transformation.  This piece also acts as an oracle in that it gives you connection to hub of magic that is called the Brain of Versipellis.  That is, the power that Rasputin has developed contains one giant consciousness where all thoughts forms that you think as a werewolf will be located.  You will think as yourself, but you will also think as a pack, that way whoever else is using this power or is part of that pack will also share their thought forms with you.  This is a great way to propel yourself to a position of great power right away, because all of the powers that have been brought on by the Brain of Versipellis will be yours for the taking once you use one of these Oracles to become part of the network.


BOX-C-14