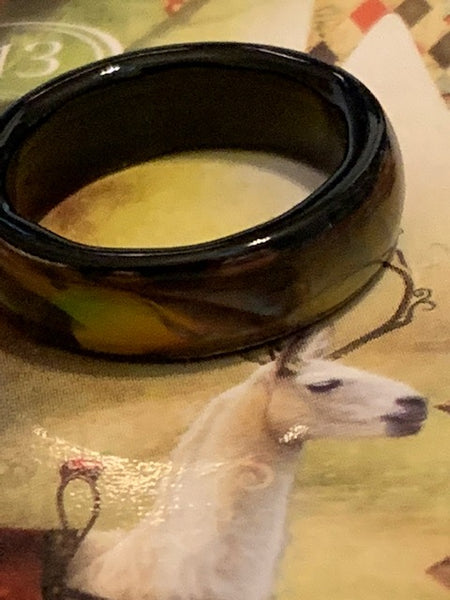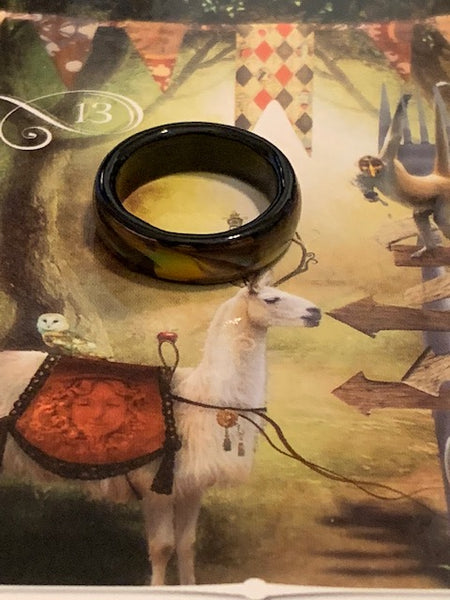 Order of Endor Initiation Ring
Hello shoppers!!!

From January 1st, 2019 until February 15th, 2019 there will be no shipping. We are moving to a bigger office. If you have stuff on the books now it will be shipped! If you order again and have an existing order on the books Lindy will combine it into one package, possibly. If you are ordering now it will be saved for you and will be shipped when I'm back. I have the underground auction, investigations, and customers to see. During that time Lindy will be moving offices. You are free to purchase but it will not be shipped until starting the 15th of February. Under no circumstance will anything be shipped in that time. If you can't wait, don't buy. I repeat for those who will ask me to explain this if you can't wait don't buy! As I get unique items I will show them through email and ship them from where I'm at. Thank you for your understanding.

Don't let the fact that this ring is costume and looks plain fool you. This piece is an initiation ring from a coven of witches called the Order of Endor. I'm not sure if we've ever offered pieces from the coven before, or not. However, the coven was first initiated in Biblical times when she raised Samuel from the dead. She entrusted 13 of her closest disciples with her magic. They were to keep her secret and so they have. This ring gives you the secrets of the original Witch of Endor. When you wear this piece she will intervene to cast magic on your behalf. She does this in the form of ancient spells that were taught to her by ancient witches that lived in pre-Biblical times. They harvested the energies of the Earth to create their spells and magic and this is the exact same thing that the witch of Endor will do for you when you own this piece.

Additionally, this piece will also assign you a familiar. This familiar comes in the form of an animal. Each person that has used this ring has received a differed familiar than the others, so whatever form your familiar comes in will be a complete mystery. It will be shown to you and given to you when you bond with the energies in this ring. Your medium will act as a spiritual messenger and will protect you all fronts as far as magic is concerned. It will ward off evil spirits. It will block black magic spells. It can help during spiritual or demonic possession. It carries with it pure protection magic that it will use to keep you safe.