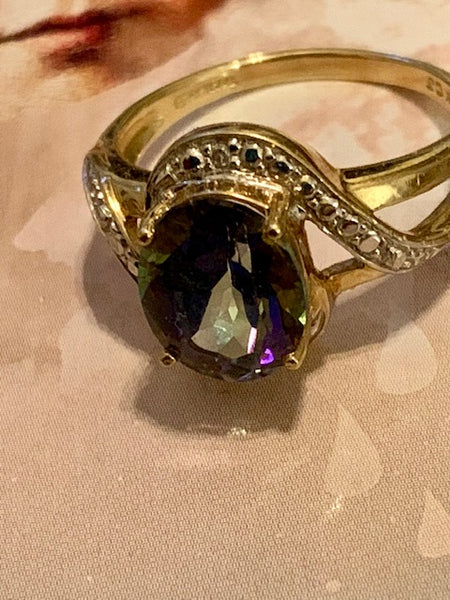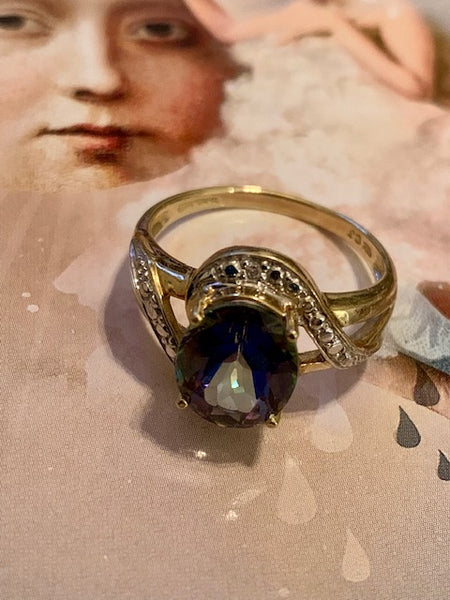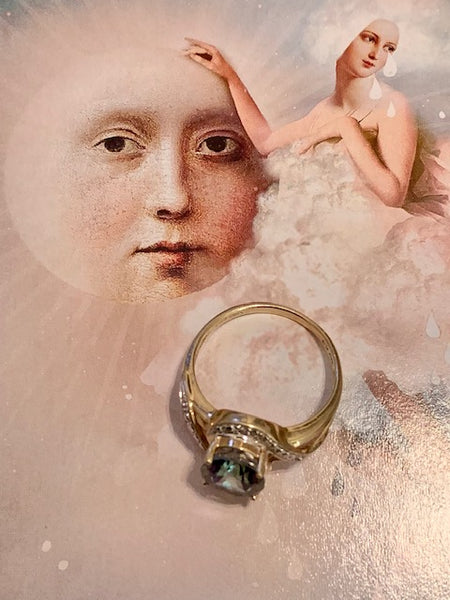 Orgone Energy, Reflection of Will
SOME OF THE ITEMS THAT WE SELL ARE MISSING STONES, HAVE SCRATCHES, ETC. THIS ISN'T EVERY PIECE. IN FACT, IT IS VERY FEW PIECES. IF THIS IS THE CASE IT IS BECAUSE WE GOT THEM THAT WAY, BECAUSE THEY ARE OLD, OR BECAUSE THEY HAVE A LITTLE BIT OF WEAR DUE TO TESTING. WE HAVE TO HANDLE AND TEST ALL THE PIECES THAT WE SELL TO MAKE SURE THAT THEY WORK PROPERLY AS PER THE DESCRIPTION. MANY OF THE ITEMS WE OFFER ARE VERY OLD, ARE ANTIQUE, ETC. SOME OF THE ITEMS REFLECT THAT WEAR. THIS DOES NOT MEAN THAT YOUR ITEM IS LESS POWERFUL OR WILL NOT WORK WHEN YOU GET IT MAILED TO YOU. THESE PIECES ARE FEW AND FAR BETWEEN ANYWAY. WE JUST WANTED ALL BUYERS TO BE AWARE OF THIS BEFORE THEY PURCHASE.

Also, Before making a purchase, please make sure you read and are familiar with our shipping policy: https://youtu.be/y8uA4M7ijVk

What is Orgone energy? Well, that depends on who you ask. If you ask William Reich he might tell you that this is a specific kind of energy in the atmosphere that is misunderstood by the human populace. In fact, it was widely misunderstood by himself. He was still doing research on the matter, using Orgone energy for healing purposes and to manipulate weather plans when the FDA shut him down.

William Reich was an Austrian Doctor of Medicine, as well as a psychoanalyst. He was part of the second generation of analysts after Sigmund Freud. He quickly grew to become one of the most radical scientific figures in the world. He developed something called a cloud machine that was able to collect and use energy in the atmosphere that is called Orgone.

The cloudmachine then had the ability to manipulate the weather. He also had machines that would collect and distribute this energy as a means of healing both psychologically and physically. When the FDA shut him down, they destroyed all of his machines, they scrapped all of his research, and the threw him in jail for two years under the presumption of fraud.

The funny thing is that the FDA let not a shred of evidence behind and just days prior to his parole date, Wilhelm Reich died of an extremely suspicious heart attack. Sounds a bit fishy if you ask me. Then again, maybe-- just maybe-- it was because the government wanted all of Orgones findings for themselves. Even back then, the government knew what it was doing. They were just laying the groundwork for big pharma to come in and begin making profits off of people's supposed mental disorders and other illnesses. They couldn't have Reich running around curing people with his machines if they wanted to profit off of sick Americans.

Also, don't you find it funny that it was only AFTER they acquired the work of Reich that the government established HAARP, their prized possession of weather control? I smell foul play. The fact of the matter is that Wilhelm Reich was no fraud. The government never destroyed his stuff. They still have it in a bunker somewhere, hidden in Montana where nobody would ever think of it. How do I know this? Because I have this piece, that's how.

This piece is one that was made to order, directly as Wilhelm has specified. His plan was to design these pieces for his patients. They have the ability to collect and concentrate Orgone in order to help them heal themselves. So, what exactly is Orgone? It is an organic life-force energy that exists in our atmosphere. When concentrated it has the ability to do miraculous things. Reich used it for healing and to manipulate the weather, but the fact remains that in the case of Orgone it seemed that nobody quite had it right

Orgone is what we like to call the Reflection of Will. What does this mean? It is an energy and a life-force that allows a person to project their will from their own thought process into real life. This is how Orgone was able to heal people. He wanted them to feel better, so they did. This is how he was able to manipulate the ionosphere and weather patterns. It was because he wanted to. It is the same way the manipulate weather at HAARP and the government has used Orgone to manipulate a lot of things-- outcomes of things, the minds of its people, the actions of very famous diplomats and people. It was used to cause wars that benefited the government, for example.

The only way Orgone can be used, however, is in concentrated forms. The mastery of Orgone concentration can be accredited to Reich, which was stolen by the government. The key to utilizing Orgone is all in the concentration. That is what this piece does for you. It was set to be designed by Reich, but instead, the schematics were stolen by the government. This piece concentrates and amplifies the amount of Orgone in your immediate atmosphere and will allow you to use it to project your will.

Healing and weather manipulation are just two examples of how this energy has been used in the past. This can be used to literally project your will upon anything. You can use it for mind control. You can use this piece to gain wealth, to become famous, to astral travel to far away places, to summon vampires, to summon any other type of entity. Basically, whatever you will to be done will become what is done. The only person who could possibly intervene is God because he has the ultimate say over everything, but other than that this piece can be used to manifest your own will into real life, whatever that may be.
The piece you are getting is a ring that is made out of real gold and a very unique looking stone.  It has been designed according to directions given by Reich through his various works.