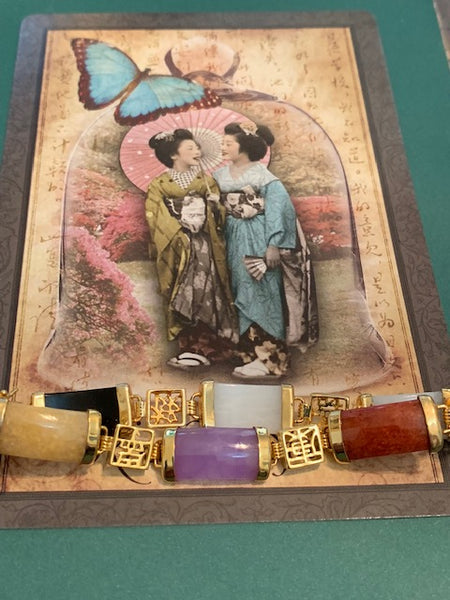 Oriental Gemini
Hello shoppers!!!

From January 1st, 2019 until February 15th, 2019 there will be no shipping. We are moving to a bigger office. If you have stuff on the books now it will be shipped! If you order again and have an existing order on the books Lindy will combine it into one package, possibly. If you are ordering now it will be saved for you and will be shipped when I'm back. I have the underground auction, investigations, and customers to see. During that time Lindy will be moving offices. You are free to purchase but it will not be shipped until starting the 15th of February. Under no circumstance will anything be shipped in that time. If you can't wait, don't buy. I repeat for those who will ask me to explain this if you can't wait don't buy! As I get unique items I will show them through email and ship them from where I'm at. Today is the last day to get your discounts. Go for it! Happy New Year!!!

This piece holds two Gemini twins from the Orient. Gemini twins, like actual true Gemini twins, are identical twins that are born under the star sign Gemini. They can't be fraternal and they can't be born outside of that zodiac sign. This is the only way that they can be Gemini twins. Whether they are from the Orient are not, they are part of the collective group of magical twins called the Geminis. I'm sure no all of them realize that they hold magical powers, but they do.

This particular set of Geminis twins has the power to grant magic. I mean, they also use their magic for their own purposes, but they have the ability to grant this magic to other people as well, which is not as common as you might think. Some wizards and magicians are only capable of creating magic to use as their own.
This particular piece holds empty vessels into which the Geminis have cast holding spells. This is so that when you get this piece you are able to call out the names of the powers that you want in each vessel. You will do this by holding the stones (which are all genuine, by the way) in between your fingers and simply stating what power you want it to hold. They can't do immortality and will not give you the ability to sabotage or kill anybody. Other than that you're fair game.