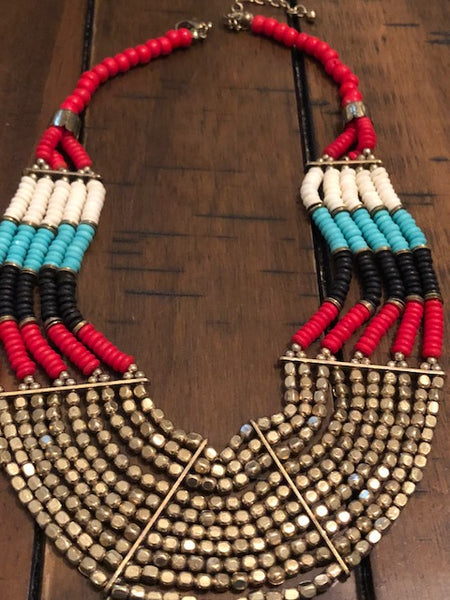 Oromo Elemental casting necklace
We did not personally discover this piece, but it was sent to us from an investigation that we sponsored. This investigation embarked upon the means to better understand the roots of Voodoo magic here in the United States of America. We have listed a couple of the pieces that were found along the journey onto the website so far. This is a brand new one that was sent to us not too long ago. It holds the magic of the Oromo people.

The magic in this piece was found in a ceremonial ritual house called a Galma where it has undergone several blood rituals ceremonies. It is in these Galmas that the magic of the Oromo is kept. This magic is completely spiritual and elemental that is brought on by the blood ritual, which is the primary basis of Voodoo magic. It is a very primordial magic and comes from deeprooted ceremonies that embrace different forms of magic that occur on Earth in abundance.

When worn, this piece gives you a direct connection to the magic of the Oromo people, which is called Qaallu. This magic works like Voodoo, except you are casting it directly on the person. You don't have to use a Voodoo doll or any other type of fetish. You simply wear the piece. It will change your eyes, deepening your sense of sight, allowing you to see the types of energies that are present in the world around you. You will be given the knowledge of how to use this energy to create the magic that you want without having to do the blood ritual that was done to create this piece.  

What kind of magic can you use this energy to create? the answer to that is any kind of magic. Elemental magic is literally the basis for the majority of the magic that we use on Earth, aside from the celestial and cosmic magic. That means that you will be able to create the powers that you want, you will be able to either use these powers for yourself or to cast them at other people. This piece will also grant you white light protection to keep you safe from dark and evil and reflection spells designed to deflect magic back at the person who sent it.