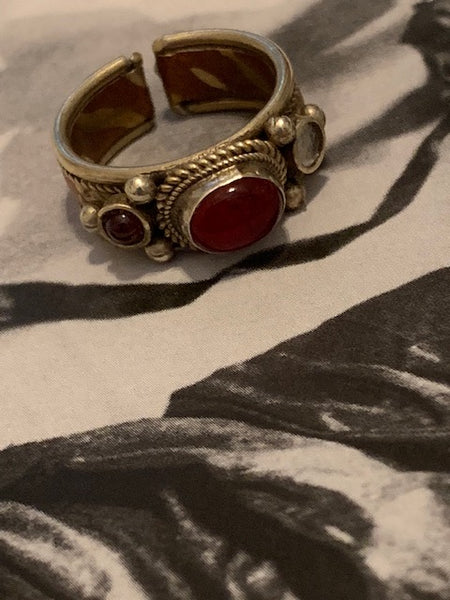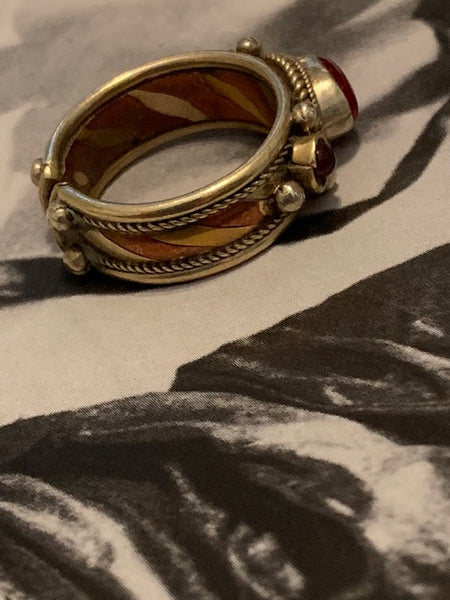 Persian Wish Djinn
Hello shoppers!!!

From January 1st, 2019 until February 15th, 2019 there will be no shipping. We are moving to a bigger office. If you have stuff on the books now it will be shipped! If you order again and have an existing order on the books Lindy will combine it into one package, possibly. If you are ordering now it will be saved for you and will be shipped when I'm back. I have the underground auction, investigations, and customers to see. During that time Lindy will be moving offices. You are free to purchase but it will not be shipped until starting the 15th of February. Under no circumstance will anything be shipped in that time. If you can't wait, don't buy. I repeat for those who will ask me to explain this if you can't wait don't buy! As I get unique items I will show them through email and ship them from where I'm at. Thank you for your understanding.

This piece is costume and it is missing a piece, however, it has a rustic look to it and that is part of the allure. Besides, if you really want to you could always transfer the powers from this ring into some other vessel. However, I don't know why you'd want to do this. This piece is perfect for the powers that have been set into it. The reason the stone is missing is that it has been used so many times during testing and otherwise. This was not a piece that we got on an original investigation, so it was obtained from another source. The source kind of considers himself an amateur paranormal investigator. He brings us pieces from time to time and this is one of them.

The entity in this piece is excessively powerful djinn that has been obtained from a place called the Middle Planes. The Middle plane is a part of existence between human existence and the astral realms. It is kind of like limbo for certain kinds of entities, which is why the djinn was found here. I'm not sure how the djinn got there, but through doing an analysis and testing of the piece we were able to find out that this djinn was one that belonged to the Royal Persian Court, when there was one in ancient times. These were the djinn that were custom conjured and created for the Persian Monarch. This specific djinn that you will be getting was created for Cambyses and when his tenure with the king was over he was released into the astral realm. Present day, he was found wondering the Middle Realms, but how he got there I have no idea.

That's not important. The important part is that you are getting an original, ancient Persian djinn. This Djinn is extremely powerful and has the ability to grant every single wish that you will have. You don't even have to utter the wish that you are wishing. All you have to do is mentally project the wish and it will be granted. Aside from this, the djinn tends to be territorial, so when you adopt it as your own it will also give you advanced protection from evil, darkness, spells, hexes, curses, that type of thing.