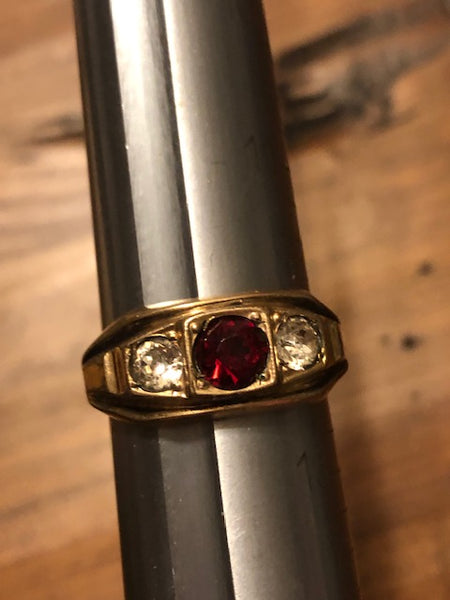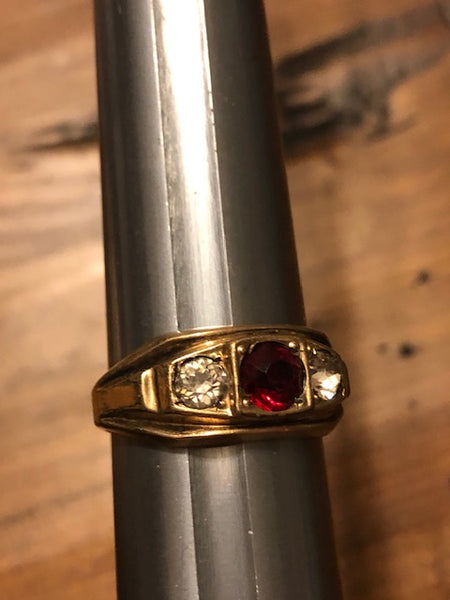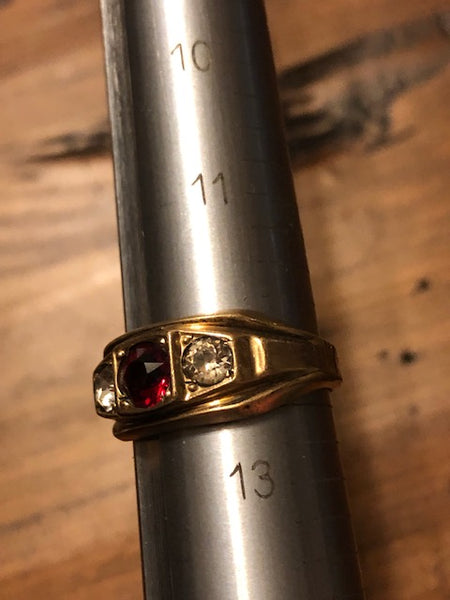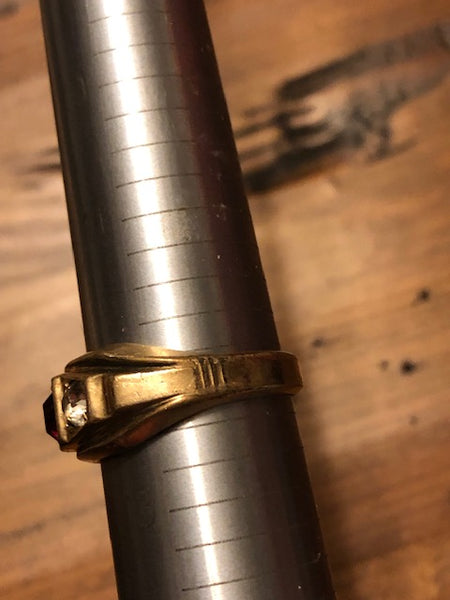 Peruvian Pyramids, Mens Ring, Sz 12, Antique, 12k Gold-Filled
This piece comes from the pyramid in Peru that is known as the Cerro de Gentil Pyramid.  This piece was one that was brought back to us from somebody we sent down there on an investigation.  The details of how the person came across this piece are actually kind of mundane.  You would think they'd be more exciting, but it really only involved them digging up some remains.  Well, the artifact is what they actually send us.  You are getting this piece, into which we have transferred the powers of the artifact.  We are calling the artifact the Peruvian Pyramid Key.  That is because the artifact opens up a key to a new esoteric connetion between humanity and the pyramid.  This is to say that this piece holds a magic that connects the third eye of any human being to the capstones of the pyramids.  This is the power that we have set into this piece.
If you think about it, out most important chakra, the one that connects us to the spiritual, the psychic, and the divine is the 3rd Eye Chakra.  It is the human capstone if you will.  The capstone of the pyramid is the central hub to the intelligence of the pyramid it belongs to, most of which have their own life essence.  So, this piece is a key that opens up the 3rd Eye to exist along what we are calling the Pyramid Continuum.  This continuum exists as a network of all pyramid capstones.  Wearing this item will allow you to travel along this continuum in your spirit form to travel to the many pyramids that exist on Earth.  These are the pyramids in Peru, the pyramids in Central America, the pyramids North America, the pyramids in Egypt, the pyramids in Asia, the pyramids in Antarctica, and even the pyramids in Siberia, which we haven't told you about yet.  (We're still working on that piece at the moment).  Through traveling along this continuum you will be able to gain the knowledge and magic that is in each of these pyramids.  These are obviously too many forms of magic to list, but anybody who knows pyramids knows that they have the most powerful magic that is found on Earth.  This allows you to be connected to ALL of them!