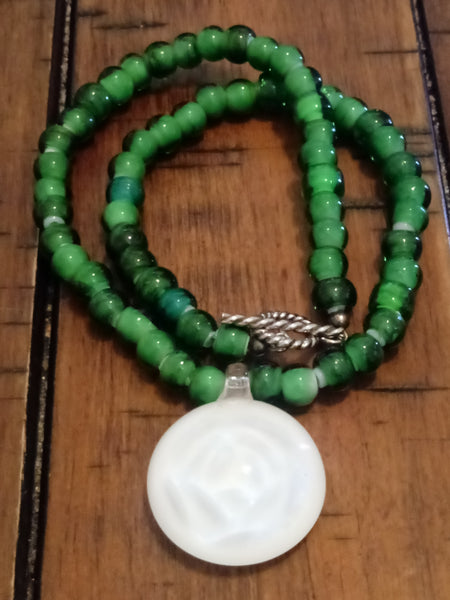 Picatrix Djinn, Money in the Bag!!
This piece holds a spell that was written in code in an ancient book called the Picatrix. The Picatrix is a book of astrology and occult magic that dates back to between the 10th and 11th Century. It holds ancient Arabian spells and magi. This is a summoning spell for djinn.

This piece holds an Arabian spell to summon forth a djinn who is the ancient guardian of physical wealth. When using this piece, the djinn will rise again to work on your behalf. He might not grant all of your wishes, but all of your dreams will come true when you begin to collect all the wealth that this djinn has to offer. It's money in the bag!!