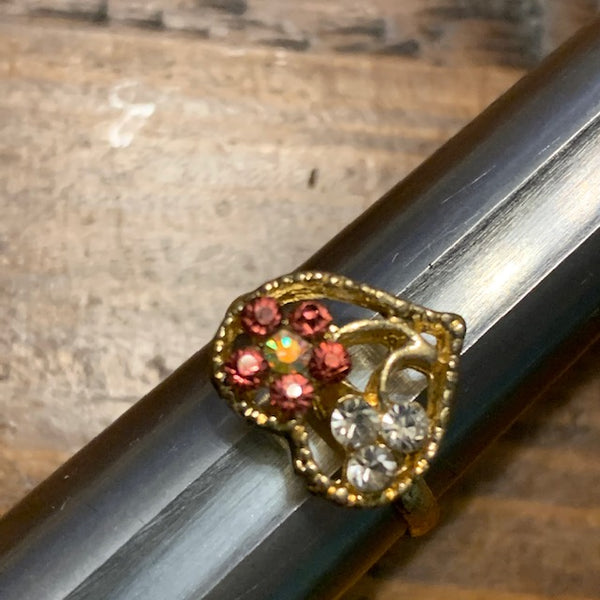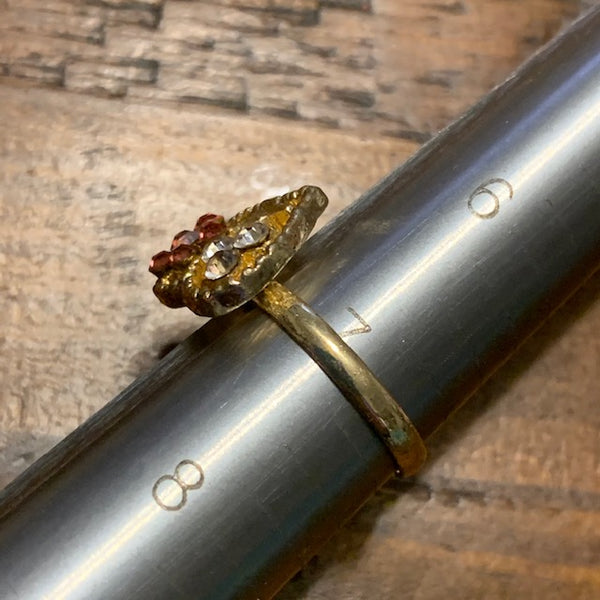 Planting Seeds of Love
ALL OF THE ITEMS IN THIS CATEGORY CAN BE RE-MADE, REPLICATED, OR WE CAN ACQUIRE ADDITIONAL COPIES.  IF YOU FIND A PIECE THAT YOU WANT IS OUT OF STOCK PLEASE SEND US AND EMAIL AND WE WILL GET YOU ANOTHER.  IT WILL LOOK DIFFERENT, BUT WILL HOLD THE EXACT SAME POWERS/MAGIC.
This piece was created by the Love Witch.  She sent this piece to us last week or the week before, I forget.  This is how many items we have to get on right now.  This piece is simply called Planting Seeds of Love and that is because each of the stones on this ring is a "seed" that you will get to "plant" into your relationship.  What you will do is you will write down as many attributes that you want to plant into your relationship on a sheet of paper while you are wearing this piece.  You will then take a lighter and burn the piece of paper that you wrote them on.  If you don't write down something for each of the seeds that seed will then be wasted.  So, think of as many things as you can think of, such as good health for your relationship, fidelity, good sex, clear communication, things like that.  Once you have burned the paper.  Your seeds will be nourished by the energies in this piece and will grow healthily into your relationship over the course of the following 4 weeks!!