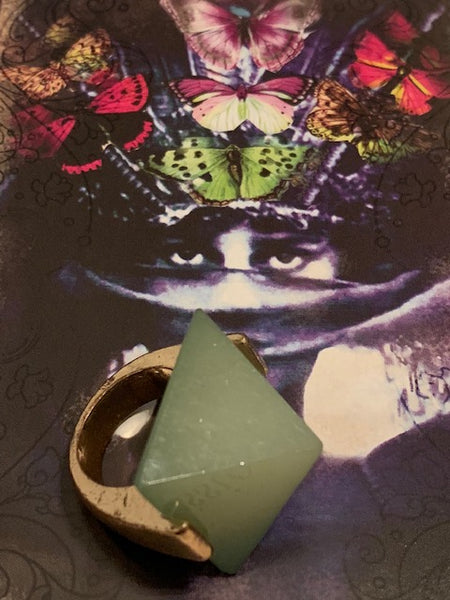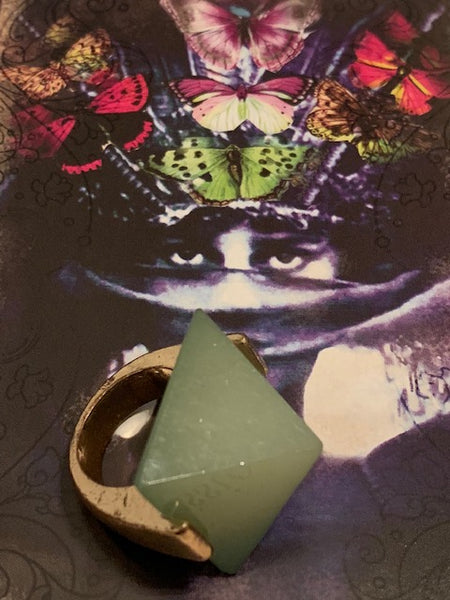 Portable Pyramid Power
To all buyers, new and old, please make sure that you are fully aware of our shipping policy. I would say "new" shipping policy, but this has been in full effect for months now. If you are unfamiliar with our shipping policy, please take a moment to familiarize yourself with it. Here is a link: https://youtu.be/y8uA4M7ijVk

Today, I will be offering all costume pieces. These ones have been done differently, because we have created an energy to put into them that will allow the powers that we have put into them to be placed into a different piece, using a charging box. We did this for two reasons-- 1.) If you don't feel like wearing costume and you'd rather have this power in sterling or gold, you can create it. 2.) To make them more affordable. Remember, the 2018 Christmas sale ends in 6 days-- use code "xmas18" at checkout for 50% off this item until 01/01/19.

The pyramid has long been known for the powers that it provides to the constituents of Egypt. More specifically, it has provided the Pharaohs of Egypt past all kinds of powers. These powers have varied from raising the dead to generating what would equate to billions of dollars worth of wealth. It has allowed past Pharaohs to time travel, astral travel, and materialize all the things they've ever wanted. It has left such an imprint that I'd be willing to bet that you couldn't have a conversation about the greatest ancient civilizations without the Egyptians come up in the conversation.

The fact is the pyramids are what made the civilization so great because it granted the Pharaohs great power to be able to rule over the masses, to have gotten what they wanted, and to create the wealth necessary to maintain power. This is what we are offering. This ring has been made with a stone that was found inside the Sphinx. I don't mean to switch things up, but the Sphinx is where a lot of the magic from the pyramid was stored and this stone is a lot older than it looks. It was created inside of the Sphinx to replicate the pyramid, so that whoever wears it has a portable pyramid that they can take with them.

This piece is connected to the capstone of the original Giza pyramids. This will grant you the magic that I have described above, with the ability to create whatever you want it to create-- power, magic, wealth, time travel, mind control, dimensional travel, spells-- whatever you want! It is super powerful in all that it can do. You don't want to miss your chance on this piece!